Article
Section
Employer Update: July 2017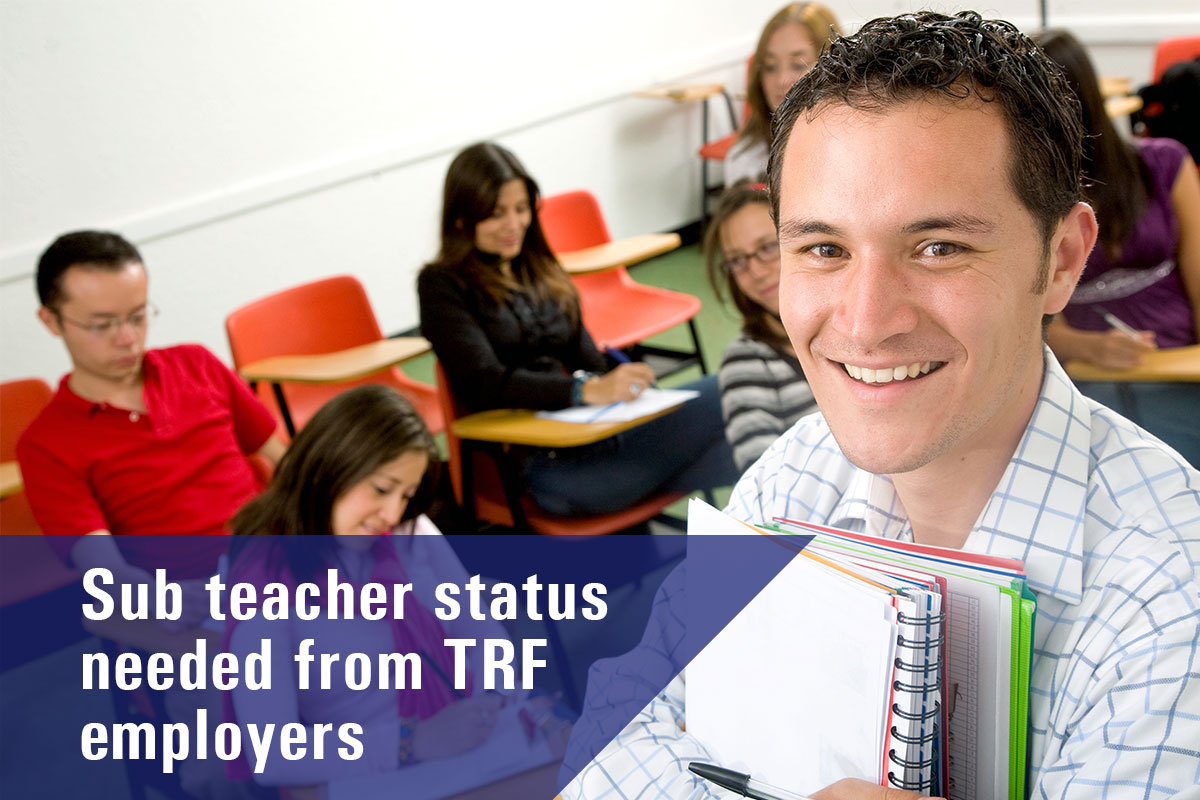 It's that time again – the annual review of substitute teachers, that is. This process requires TRF employers to review their list of substitute teachers in ERM and provide status on the following:
Will the substitute continue in his or her role for the upcoming school year?
Has the substitute been hired as a full-time teacher?
Is the substitute no longer working for your school corporation and need to be terminated?
If you're verifying a substitute, he or she has already met the service and degree requirements to be part of the TRF fund. However, he or she needs to have an active Indiana teaching license.
These transactions will be placed in the Member Maintenance Exception Queue in ERM and will remain there until resolved. You will not be able to submit any wage and contribution reports if you have records that are more than 30 days old. Refer to pages 63-65 of the Member Management Wage and Contribution User Manual here for more information.
If you have questions, please contact EPPA at (888) 876-2707 or at eppa@inprs.in.gov.
New investment option for TRF members
The Money Market investment fund is a new Annuity Savings Account (ASA) option for members of the Teachers' Retirement Fund (TRF). Members may:
choose to allocate all or a part of their ASA into this fund, and
make changes to their ASA at any time.
Go here for information on the Money Market Fund.
1977 Fund Pension Relief payments are approaching
As you know, INPRS is required to pay out pension relief distribution amounts in two equal payments. One payment is distributed by July 1 and the other is distributed by Oct. 2. If your bank account information has changed since October 2016 or will be changing before October 2017, please notify us immediately at eppa@inprs.in.gov.
---
Every attempt has been made to verify that the information in this publication is correct and up-to-date. Published content does not constitute legal advice. If a conflict arises between information contained in this publication and the law, the applicable law shall apply.