Article
Section
INPRS' Scott Davis named among nation's rising investment stars
Recognized as one of 14 "Rising Stars of Public Funds"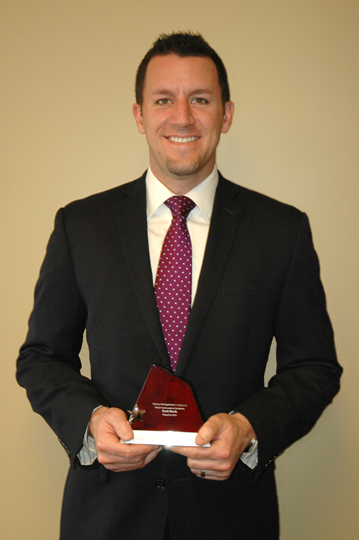 Scott Davis, 28, director of public equity at the Indiana Public Retirement System (INPRS), has been named among the nation's top young public funds investment professionals.
The third INPRS recipient of this award in three years, Davis was selected by the business editors of Institutional Investor News as one of 14 Rising Stars of Public Funds. These individuals are recognized as up-and-coming professionals poised to be future thought leaders of the industry.
Nominated in association with Institutional Investor's Money Management Intelligence, those recognized have less than 10 years of industry experience and have achieved a high level of success to date.
Davis joined INPRS in 2011 and is responsible for managing an $8.1 billion pool of assets. Davis served as the project lead on INPRS' asset-liability study, which led to a board-approved asset allocation that introduced a 10 percent allocation to risk parity funds and increased exposure to inflation-protection assets. This experience enabled Davis to implement INPRS' first investment risk management program and to serve as a key contributor in drafting INPRS' investment policy statement, including the guiding principles, asset allocation and risk management sections.
"Of the Rising Stars with whom I have been involved, Scott truly stands out," said INPRS Chief Investment Officer David Cooper. "Indiana merged the teachers' and public employees' plans in 2011. This has been a tremendous undertaking. A merger of the magnitude of $25 billion has many complexities and risks. Scott has been a leader throughout this entire process. I am not sure where we would be without him."
Davis holds a Bachelor of Science degree in Accounting and Finance from the Kelley School of Business at Indiana University. He is also a Chartered Financial Analyst (CFA) charterholder.