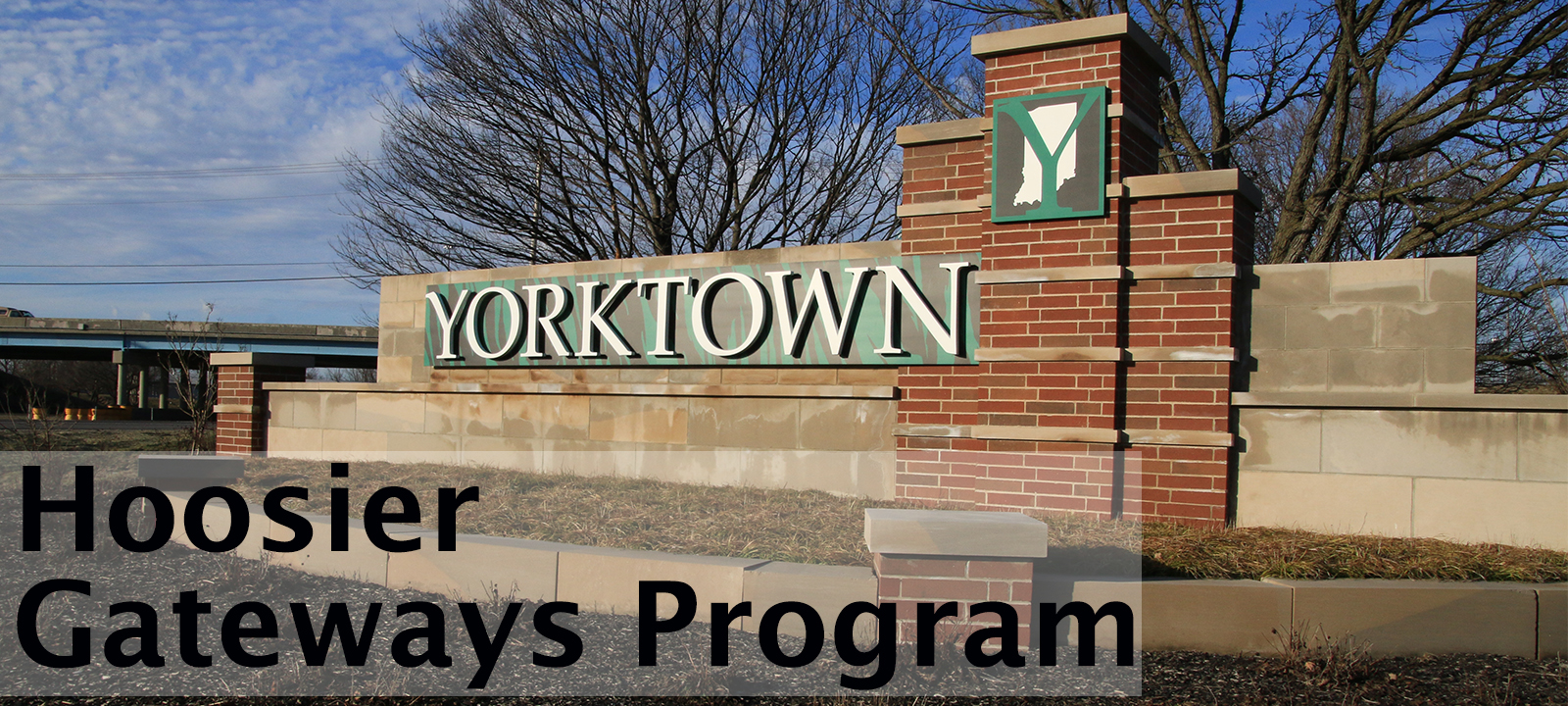 This program is administered by cities, towns and communities in Indiana. However, INDOT will help facilitate individuals or groups interested in the program by connecting them with proper community officials.
Hoosier Gateways is a program that enables individuals or groups to help beautify entrances to communities, cloverleaf or other interchanges, areas near exit ramps, roundabouts, or small segments of roadway. In the future, there is the possibility of also including bridge underpasses and grassy highway medians.
Beautification efforts include, but are not limited to: litter cleanup, lawn care and landscaping, art or motif installation, and aesthetically pleasing signage that promotes clean, welcoming and scenic areas on or near roadways, including community entryways or gateways.
Qualifications
This is not an INDOT-sponsored program; contact officials in your town, city or community and urge them to contact INDOT with design ideas. Please note that INDOT will require a maintenance agreement. Designs that include art, signage and landscaping should be easily maintained, durable and, most importantly, inviting to all.
Also, note that areas near exit ramps from interstate and highways may be considered for the Hoosier Gateways program; in the future, there is also the possibility of including underpasses and grassy medians.
Support from INDOT
If you are unable to contact the correct official in your town, city or community, INDOT will help you contact the source.
Recognition
Cities, towns and communities may include recognition signs to acknowledge the beautification efforts, providing they meet the criteria.
How to Become Involved in Hoosier Gateways
Contact officials in your town, city or community. If unsuccessful in your efforts, call INDOT customer service (855-463-6848). Or, submit an electronic request; in the bottom field of the form, indicate the city, county and/or specific area you are interested in beautifying.