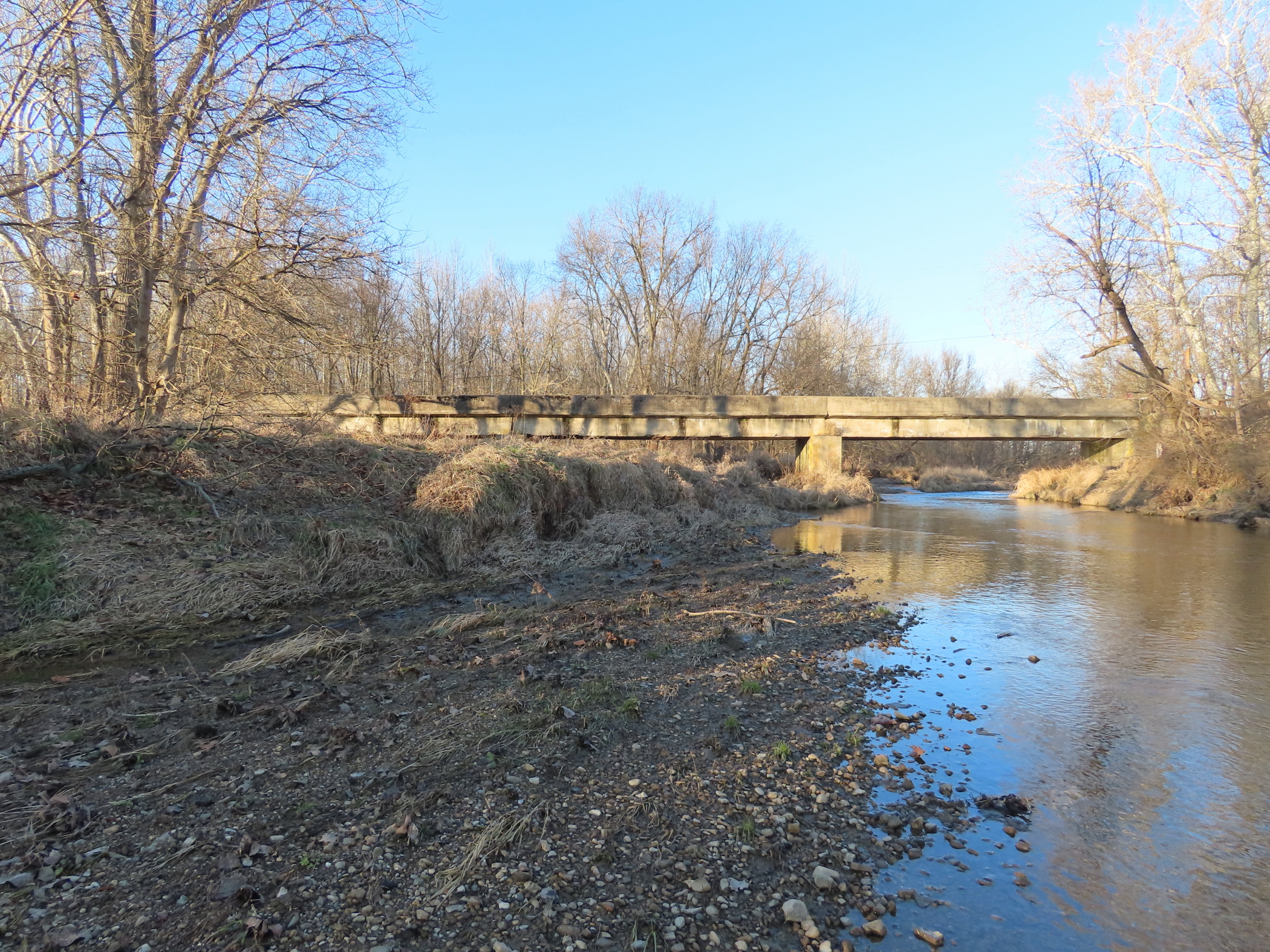 Location:
County
Road
Over
Number
Other Location Information
Wayne
Heiney
Whitewater River
191
South of Hagerstown
Statistics:
Owner
Length
Width
Year Built
Type
Wayne County
166 ft
18.2 ft
1922
Reinforced Concrete Girder
Builder:
I.E. Smith (Richmond)
Status:
Pending
Comments:
This 166-foot reinforced concrete girder bridge was constructed around 1922 and is an early example of its type. The bridge is eligible for listing in the National Register of Historic Places, and is rated "Non-Select" per the Programmatic Agreement Regarding Management and Preservation of Indiana's Historic Bridges (Historic Bridge PA). The status of the bridge is currently "pending", meaning its future is undetermined as the Section 106 process is ongiong. Depending on the outcome of Section 106 consultation, interested parties may be able to utilize the bridge. Wayne County is now accepting proposals for the rehabilitation and reuse, or the storage and future reuse of the bridge. Proposals will also be accepted for the salvage of elements that may be stored for future repair of similar historic bridges.
Contact:
Name
E-mail
Address
Phone
Elizabet Biggio
ebiggio@bfsengr.com
8450 Westfield Blvd., Suite 300 | Indianapolis, IN 46240
317-713-4615