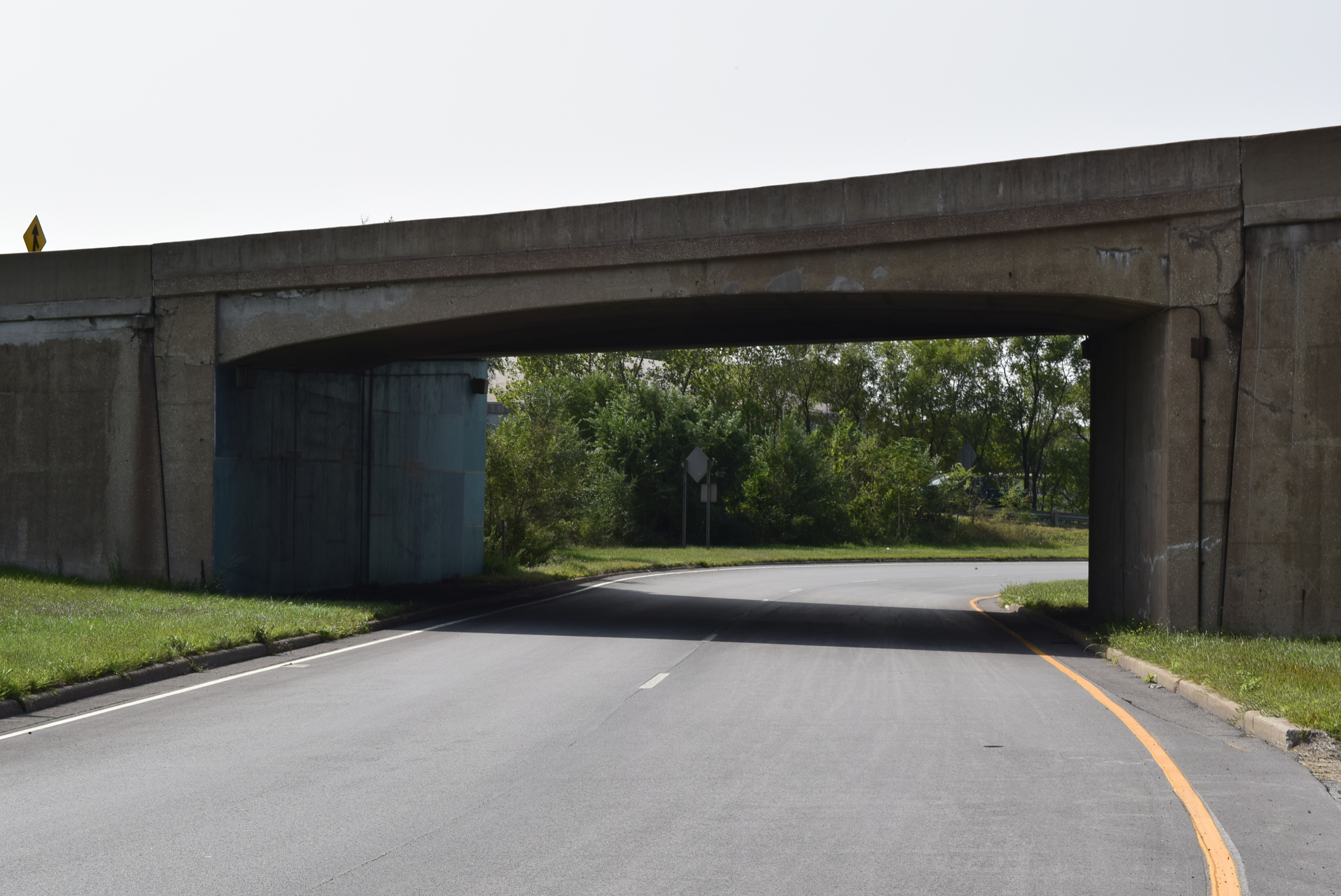 Location:
County
Road
Over
Number
Other Location Information
Lake
SR 912 over Michigan Ave
Ramp B over B
912-45-06596 B

East Chicago
Statistics:
Owner
Length
Width
Year Built
Type

INDOT

47'
40'-4"
1959
Reinforced concrete rigid frame
Builder:
N/A
Status:
Pending
Comments:

The Ramp B over B bridge is part of an overall interchange that contains six bridges that are
deteriorating and in need of work. The primary needs for the project stem from the deteriorated condition of
the six existing bridges and the roadway pavement within the interchange. This single-span reinforced
concrete rigid frame bridge was built in 1959. It is was determined eligible for the National Register of Historic Places in the Indiana Historic Bridge Inventory because it possesses significance under Criterion C as an example of an uncommon highway bridge type in Indiana, and because its horizontal curved deck represents an important bridge construction technique. The bridge is rated "Non‐Select" per the Programmatic Agreement regarding Management and Preservation of Indiana's Historic Bridges (Historic Bridge PA). The status of this bridge is currently "pending," meaning its future is undetermined as the Section 106 historic review process is on‐going. Depending on the outcome of Section 106 consultation, interested parties may be able to acquire the bridge. INDOT is now accepting proposals for the rehabilitation and reuse, or the storage and future reuse, of the bridge. Proposals will also be accepted for the salvage of elements that may be stored for future repair of similar historic bridges.
Contact:

Name

E-mail

Address

Phone

Leah J. Konicki
ASC Group, Inc.
lkonicki@ascgroup.net
9376 Castlegate Drive, Indianapolis, IN 46256
317-915-9300