In 2016, INDOT rebuilt State Road 26 between State Road 1 and State Road 67 in Jay County. INDOT awarded an $8.2 million contract to Milestone Contractors, who began construction after closing the highway in April.
The project installed drainage structures, replaced pavement on State Road 26, rebuilt the bridge over Brooks Creek, and realigned the highway where it had two curves at County Road 300 West.
State Road 26 was opened to traffic in November 2016.
The Realignment
Straightening the alignment of the highway will also change the existing intersections in the area:
County Road 50 North and Division Road will intersect with State Road 26 on new alignments.
County Road 300 West will no longer intersect with State Road 26 and existing pavement between County Road 50 and Division Road will be removed.
The existing curve at the intersection of County Road 200 West and State Road 26 will be removed.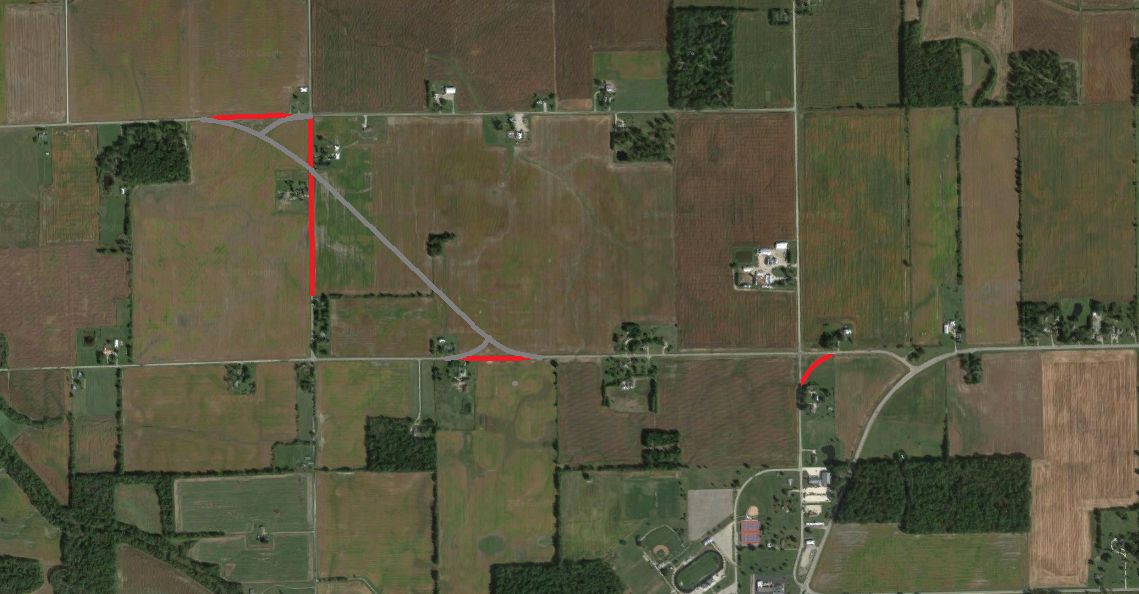 Detour Route
During the closure of State Road 26, a signed detour directed highway traffic around the project via State Road 67 and State Road 1.
Stay Informed
Subscribe to receive email and text updates about this project or other projects in Jay County at https://public.govdelivery.com/accounts/INDOT/subscriber/new?topic_id=INDOT_11.
Subscribe to receive alerts about other INDOT projects at https://public.govdelivery.com/accounts/INDOT/subscriber/new.
Follow @INDOTEast on Twitter and INDOT East Central on Facebook.
Contact Information
East Central District Customer Service
Indiana Department of Transportation
32 South Broadway
Greenfield, IN 46140
1-855-463-6848