Blog
Welcome to Indiana Disability Rights New Monthly Blog Series!
IDR's Monthly Blog Series is written by our staff each month. The blog posts discuss different initiatives, cases, or information related to disability rights.
---
Most Recent Blog Post
Learn more about the Protection and Advocacy (P&A) network
June 10, 2019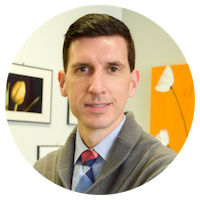 By David Card, Communication Manager at the National Disability Rights Network (NDRN)
"A snake pit."
That's how in 1965 Senator Robert Kennedy described Willowbrook, a state institution for people with developmental disabilities on Staten Island. Seven years later, Geraldo Rivera, then a young investigative reporter with ABC News in New York City, smuggled cameras into Willowbrook and aired footage of the conditions. It was the first time Americans were able to see the filthy, squalid environment in which children and adults with developmental disabilities were forced to live in those days.
These broadcasts galvanized Senator Jacob Javits to action and two years later the Protection and Advocacy (P&A) network was born.
The initial focus of the Network was to safeguard the well-being of individuals living in institutions like Willowbrook nationwide. Today, P&As continue to monitor, investigate and attempt to remedy abuse and neglect in all facilities that care for people with disabilities. But over the years, Congress has broadened the work of the P&As. The Network now has the authority to provide legal representation and other advocacy services to all people with disabilities wherever they reside on a range of issues. This includes ensuring full access to inclusive educational programs, entitlements, healthcare, accessible housing, transportation, voting and competitive, integrated employment opportunities. P&As also assist people with disabilities find living arrangements in their communities; indeed, the P&As have been at the forefront of the de-institutionalization movement.
As part of this effort, the P&As also created the National Disability Rights Network (NDRN) as their national membership association. NDRN works in Washington, DC on behalf of the P&A agencies to strengthen the laws protecting the civil and human rights of all people with disabilities and ensures that P&As remain strong and effective by advocating for federal support.
Since its inception, the P&As have successfully advocated for tens of thousands of people, ensuring that our nation never returns to the dark days when places like Willowbrook existed. And together, the P&As and NDRN are building a society where people with disabilities have equality of opportunity and are able to participate fully in community life.