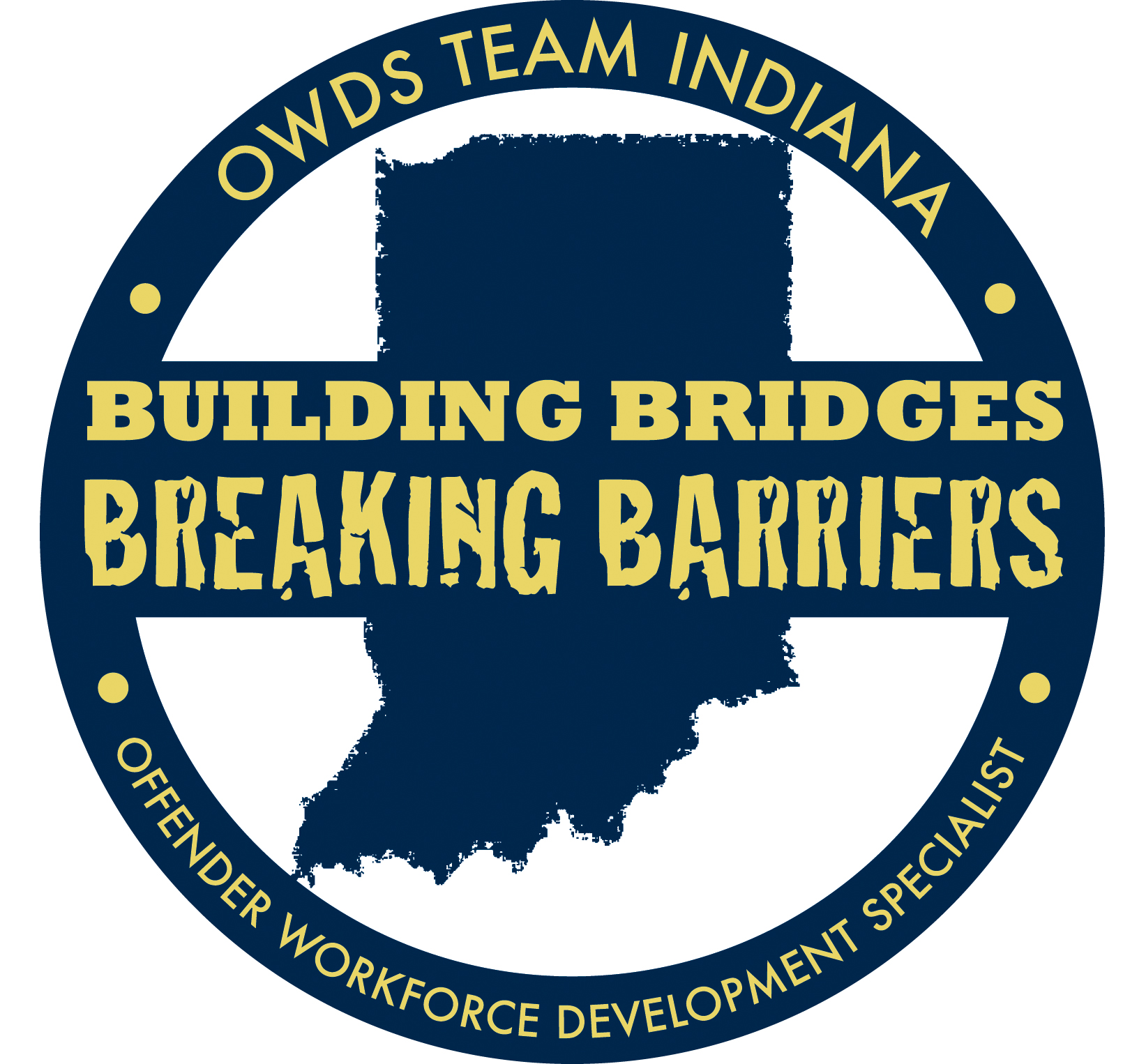 Offender Workforce Development Specialist (OWDS) training is a career focused approach that provides practitioners with tools to assist individuals returning to society from a time of incarceration. The OWDS curriculum was developed through a partnership between the National Institute of Corrections (NIC) and the National Career Development Association (NCDA). OWDS training focuses on the development of a meaningful career for formerly incarcerated individuals.
OWDS training is a comprehensive, 180-hour curriculum that is delivered in 3 one-week segments occurring over a four month time frame. There are 120 hours of classroom work and an additional 68 hours of homework and self-study that is required between the classroom sessions.
Participants have homework each evening, daily quizzes, participate in numerous classroom activities and take a comprehensive final exam. Additionally there are three extensive homework assignments which includes recording a 30 minute video. These assignments are scored by an OWDS Certified Instructor. An overall grade of 70% or greater must be obtained for a participant to receive certification.
The OWDS program includes three essential elements:
Creation of partnerships between the criminal justice system, community organizations, and a broad array of governmental agencies
Training in 11 competency-based skills that meet the requirements for certification through the NIC (OWDS Certification) and the NCDA (Certified Career Services Provider, CCSP).
Development of comprehensive action plans by training participants for implementation into their respective agencies and jurisdictions.
Indiana has certified 424 individuals since program inception in 2011.
OWDS Building Bridges Team Members Map