Deputy Commissioner of Diversity and Development
---
The Indiana Department of Correction has named Angela Sutton as the Deputy Commissioner (DC) of Diversity and Development. Deputy Commissioner Sutton will work with IDOC leadership, staff, and offenders to maintain and improve standards of equity and inclusion to build on the existing successes of a workforce that champions diversity, values cultural differences, and recognizes that each staff member plays an important part in creating and maintaining a safe work environment. As an agent of change, the Indiana Department of Correction is committed to championing equity and diversity and has woven these principles into the fabric of all that we do. Deputy Commission Sutton and the Division of Diversity and Development have begun to plan the following strategic goals outlined below to increase the presence of diversity, inclusion, and belonging throughout the agency.
Strategic Goals

The Indiana Department of Correction (IDOC) will:

Increase the presence of visual diversity amongst the Wardens, Deputy Wardens, and Custody Supervisor staff by 5% by 12/1/2021.
Ensure that all IDOC facility supervisors attend and complete in-class/virtual (interactive) Implicit Bias and Culture Diversity training by 6/1/2021.
Ensure that all IDOC staff attend in-class/virtual Implicit Bias and Culture Diversity training by 12/21/2021.
Actively recruit applicants from diverse backgrounds (minorities, LGBTQI, veterans, women, persons with disabilities, etc.) by attending job fairs that caters to underrepresented populations.
Establish a partnership with Martin University to establish a foundation for recruitment training and career development initiatives.
Purposefully identify and acknowledge diverse cultural events and recognition throughout each calendar year.
Identify specific data points to focus on regarding disparities with:

Offender disciplinary reports
Transfers
Mental Health Services
Jobs (within the facility and post-release)
Education
Programming

Fervently work towards improving the overall vision of IDOC regarding diversity, inclusion, and belonging.

Whats Next?

The IDOC has partnered with Indiana State University to participate in an Implicit Bias Study.
The IDOC will be partnering with Martin University and their Center for Racial Equity and Inclusion to work on initiatives that will aid in strengthening the awareness and practices of diversity, equity, and inclusion within our agency.
The IDOC also plans on working collaboratively with Martin University to provide internships to students interested in a career or who wish to learn more about the Criminal Justice field.
The Division of Diversity and Development will be working closely with the Hoosier Initiative for Re-Entry (HIRE) Female Empowerment Panel and their female-specific training modules that will be utilized with women participating in the pre-release programs within IDOC facilities.

What You can Do

Treat everyone with respect. Simply saying hello to someone will make a big difference and establish a respectful foundation of civility and collegiality.
Speak up, say something when you witness harassment or discrimination of any kind towards any group whether you are a part of that group or not (this would include off-colored jokes/remarks).
Reach out to your co-workers who are by themselves or are feeling alienated.
Recognize your own biases and be the solution to those biases.
Be an active participant in your facility's cultural assessment surveys. The information obtained from these surveys will aid the Division of Diversity and Development in developing strategies that will champion equity and diversity within our agency.
Learn how to file a report inside or outside of your facility/office.
If you have any questions, reach out to the Division of Diversity and Development and/or your Recruitment and Retention Coordinator.
IDOC-Out
For staff interested in being a part of IDOC-Out contact Eric Vanatti @ idocout@idoc.in.gov
Hover over the images below to learn more:
IDOC-Out Vision Statement: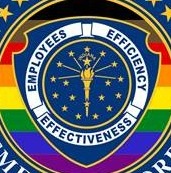 "IDOC-Out brings together employees who are allies of equality in sexual orientation and gender identity. We promote an open and inclusive culture and safe space that empowers employees to bring their whole, authentic selves to work every day."
Looking for resources?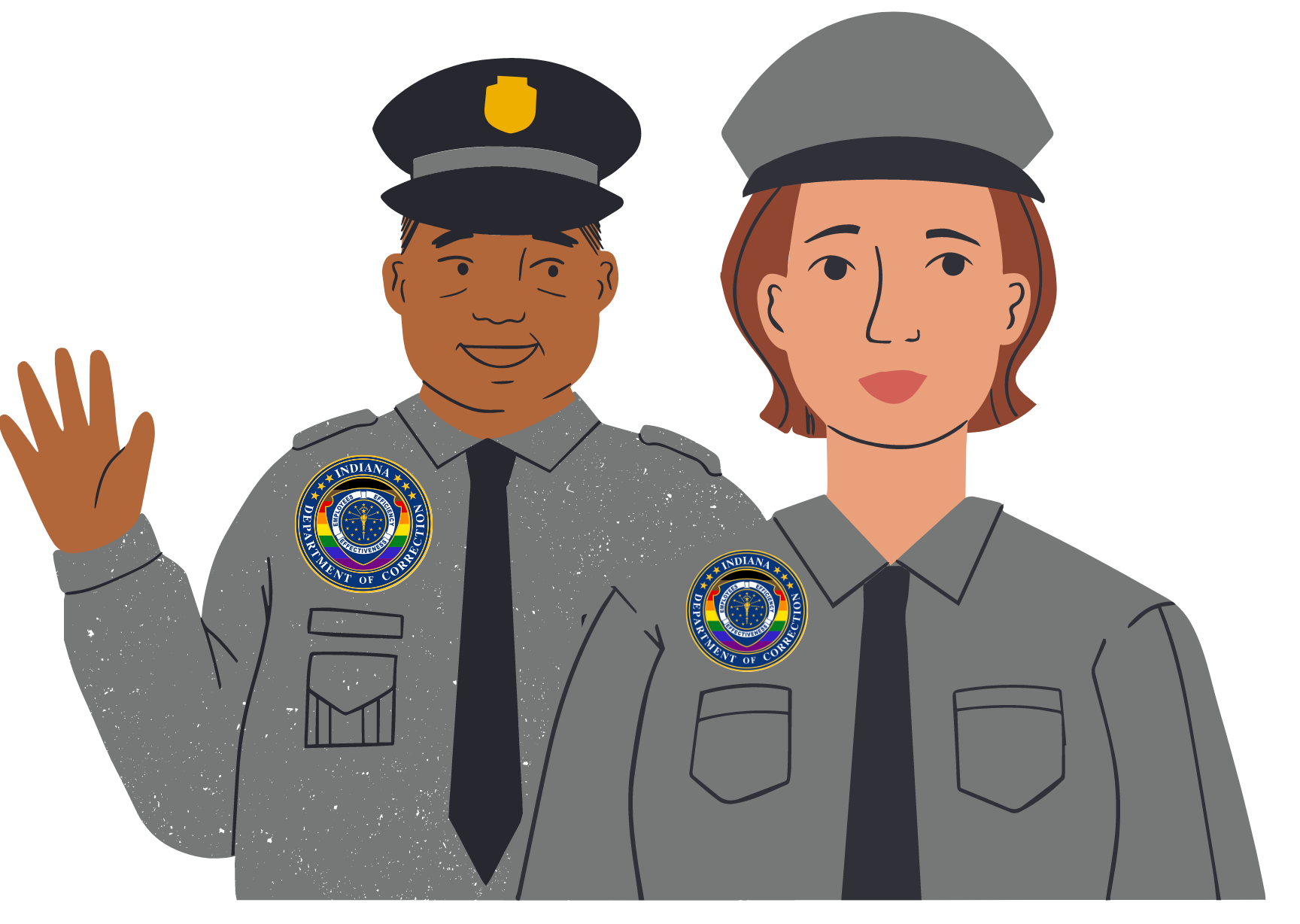 For more information contact
idocout@idoc.in.gov
Stay in the loop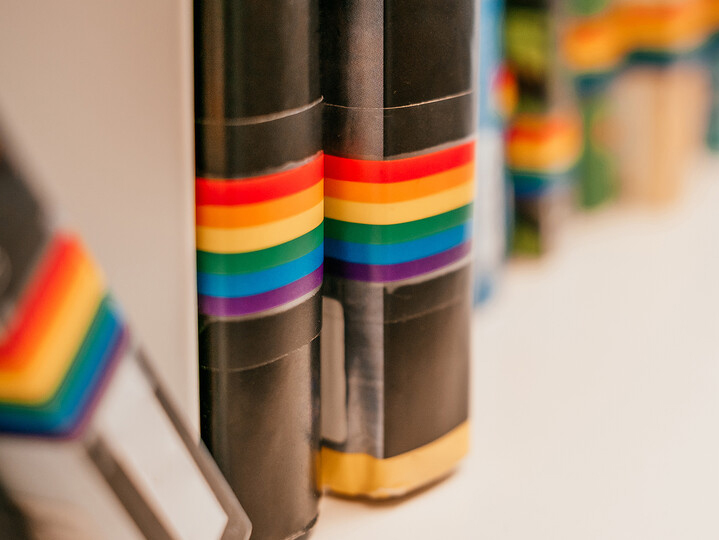 Find out what's happening
---
December is:
National Human Rights Month- President George W. Bush declared the first Human Rights Week in 2001 and it has since become a monthlong worldwide holiday. The 2021 theme is:
EQUALITY - Reducing inequalities, advancing human rights, and it relates to 'Equality' and Article 1 of the Universal Declaration of Human Rights (UDHR) – "All human beings are born free and equal in dignity and rights." The principles of equality and non-discrimination are at the heart of human rights. Equality, inclusion, and non-discrimination, in other words - a human rights-based approach to development - is the best way to reduce inequalities.
December Holidays around the World
.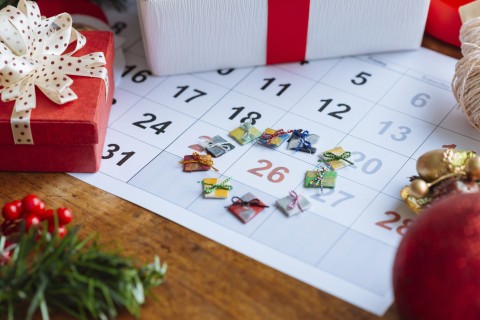 Christmas 12/25
In the Christian faith, Christmas is the historical celebration of the birth of Jesus Christ. Whether celebrated for this religious reason or solely as a cultural celebration, Christmas traditions vary around the world. While Americans celebrate with Christmas trees, visits from Santa Claus, and dreams of snowy landscapes,
Hanukkah 11/28-12/6:
Hanukkah, or Chanukah, is an eight-day Jewish celebration that commemorates the re-dedication of the Second Temple in Jerusalem following the Maccabean Revolt. Those who took part in the re-dedication witnessed what they believed to be a miracle.
Kwanzaa 12/26 - 1/1
Kwanzaa was created by Dr. Maulana Karenga in 1966 after the Watts riots in Los Angeles. He founded US, a cultural organization, and started to research African "first fruit" (harvest) celebrations. From there, he combined aspects of several different harvest celebrations to form the basis of Kwanzaa.
Boxing Day 12/26
Boxing Day takes place on December 26. Only celebrated in a few countries, the holiday originated in the United Kingdom during the Middle Ages. It was the day when the alms box, collection boxes for the poor often kept in churches, were opened and their content distributed.
Ōmisoka 12/31
Ōmisoka, New Year's Eve, is considered the second-most important day in Japanese tradition as it is the final day of the old year and the eve of New Year's Day, the most important day of the year. Families gather on Ōmisoka for one last time in the old year to have a bowl of toshikoshi-soba or toshikoshi-udon, a tradition based on eating the long noodles to cross over from one year to the next.
Other Important Calendar Dates for the Month of October:

Other Important Dates:

12/3: International Day of Persons with Disabilities

Created by the UN in 1992, this day promotes the dignity, rights, and well-being of people with disabilities. People with disabilities should be able to participate without any barriers — fully, equally, and effectively.

12/10: International Human Rights Day

Every year on December 10th the UN celebrates Human Rights Day. This was instituted following World War II and looked to the US' Bill of Rights as a model. You can celebrate this on your own by reading the full Universal Declaration of Human Rights online or with online diversity training.

12/16-12/24: LasPosadas

Las Posadas is a religious festival that celebrates events associated with the birth of Jesus. It's primarily celebrated in Latin America, Mexico, Guatemala, Spain, and some Hispanics in the U.S. The celebration itself consists of a re-enactment of Mary and Joseph traveling to different houses that are designated as "inns." Musicians follow the procession, and at the end of each night, everyone gathers for a feast.

12/21: Yule Winter Solstice

The Pagan and Wiccan celebration of the Winter Solstice is known as Yule. It's one of the oldest winter celebrations of the world as seasons and weather played a crucial part in their lives. This day marked the return of the sun when days would begin to get longer.

Here are four ways you could celebrate Diversity Month:

Host a multicultural movie night. Invite friends, family or colleagues over to watch some multicultural and foreign films. You can even ask guests to bring a snack to represent a different country or culture to munch on.
Attend a cultural art exhibit. Many cities are home to international or cultural art exhibits. Visit a nearby museum for a weekend outing and learn more about other cultures through the lens of fine and contemporary art.
Play music from around the world. Throughout the month, play music from around the world in your office, classroom, car, or home. Celebrate the diversity of your employees, coworkers or students by asking them to bring in examples of music from their own culture or heritage.
Support minority-owned businesses. Visit a minority-owned business or utilize services from a minority vendor to show your support for their establishment.
---
For more information contact:
Kathy Griffin Executive Director of Veteran's Affairs