The main level of the Statehouse is used by many state agencies and outside organizations for various programs. During the legislative session, many groups schedule Statehouse space for gatherings in which their members can meet with legislators. At other times, the facilities are used for awards ceremonies, simple receptions, rallies, and displays.
The soaring architecture, stained glass dome, and ornate columns and statues also make it a popular location for weddings, and is generally booked over a year in advance. The facility is featured at bridal shows, in local magazines, and at photography studios.
The Atriums, Doric in style, boast marble floors and brass chandeliers surrounded by an ornate balcony. Several hundred people can be accommodated.
All events scheduled at the Statehouse between 5 p.m. and 8 a.m. and on weekends and legal holidays are subject to a fee. The fee includes the use of the Statehouse area and available equipment for your event. Food and beverages are permitted in the Statehouse Rotunda and North Atrium if provided by a caterer. The state contracts with Taher, Inc., 317-233-4354, for Indiana Government Center cafeteria operations. However, catering services provided by any licensed, IDOA-approved caterer are welcome. The Indiana Statehouse is situated near many local restaurants and other reception venues.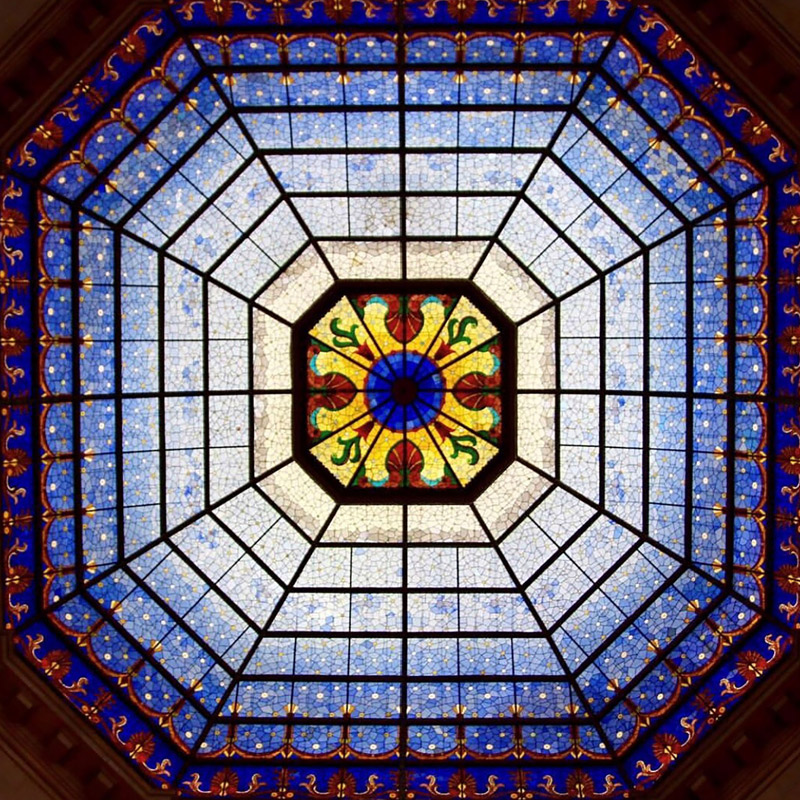 Contact
For more information on hosting your unforgettable wedding at the beautiful historic Indiana Statehouse, contact the Conference Center Director, Tracy Jones.
Tracy Jones, Director
Conference and State Information Centers
(317) 233-3116
tjones@idoa.in.gov
Links: