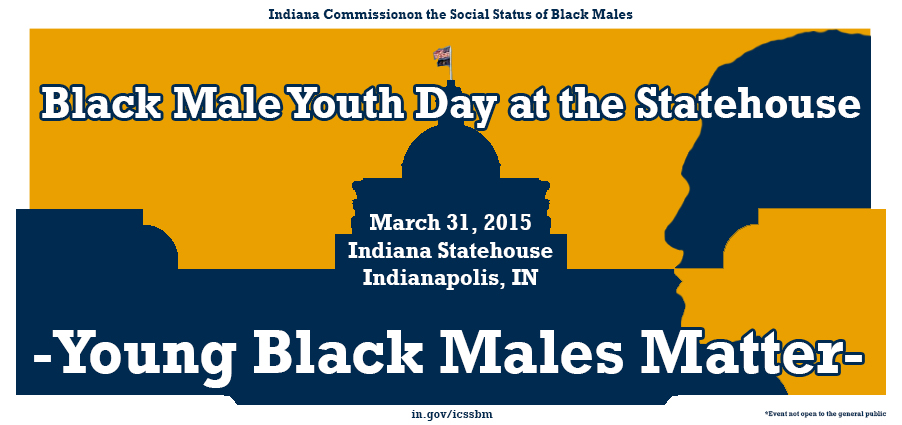 The Indiana Commission on the Social Status of Black Males is proud to have hosted the inaugural Black Male Youth Day at the Statehouse on March 31, 2015. The event took place at the Indiana Statehouse in Indianapolis, Indiana and the theme for this one day event was "Young Black Males Matter".
Nearly 200 young black males from accross the state came out. The young men in attendance learned about the legislative process from Representative Dr. Vernon Smith, who led them in a spirited "Black Lives Matter" chant. and State Senator Greg Taylor. All of the attendees were also guided on a tour the Statehouse to see firsthand where and how impactful decisions are made for Hoosiers. ICSSBM Chairman Eddie Melton led the event and keynote speaker Rev. John Jackson delivered an inspirational message to empower thems and instill in them the tools to flourish in today's society.
James Garrett, ICSSBM Executive Director, states "Young Black males do matter, and understanding State government and the legislative process is important too. The statewide Black Male Youth Day at the Statehouse will inform and enlighten black males and hopefully motivate them to increased civic participation".
For Black Male Youth Day at the Statehouse pictures click here & here.