Article
Indianapolis - The Indiana Civil Rights Commission (ICRC) will host the State of Indiana's 2016 Fair Housing Conference. This year's conference will kick off on Wednesday, April 13, followed by a full day of sessions on April 14. The annual conference, held during National Fair Housing Month, is designed for attorneys, realtors, housing providers, landlords and tenants to receive training on fair housing laws. CLE, CE and CEU credits will be offered to conference attendees.
Click image to view video preview.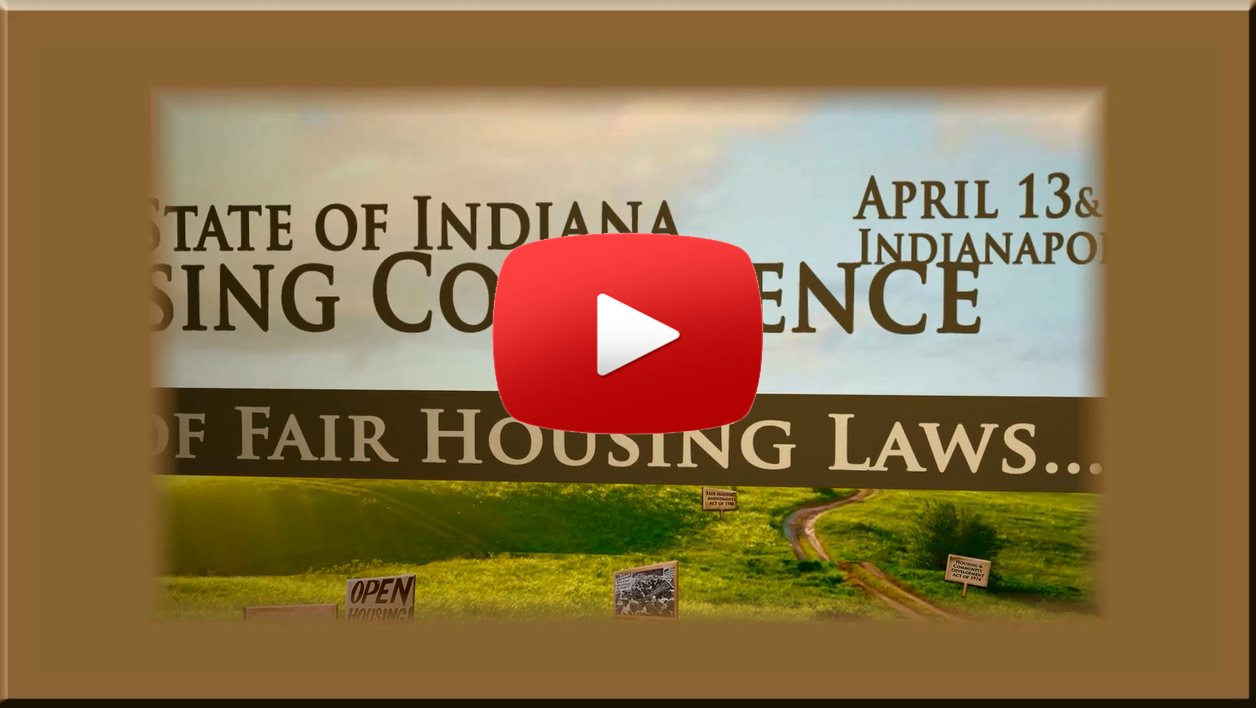 "The theme of this year's conference is Because of Fair Housing Laws… We're going to be taking a look into the history of fair housing during our sessions, and assess what it means for us today as we look to affirmatively further fair housing," states ICRC Events Manager, Ava Taylor.
The event is free to individuals not seeking credits, and is only $75 for those who wish to receive credits.
In addition to special presentations, session topics will include:
Lending Practices
Domestic Violence/Eviction Laws
Occupancy Standards/Familial Status
Disability
Gender Bias
April 13, 1:30 pm until
April 14, 8:00 am – 5:00 pm
Indiana Government South Conference Center
302 West Washington Street
Indianapolis, Indiana 46204
Visit www.in.gov/icrc for more information on this and other ICRC events.
Conference registration is now open at infairhousing16.eventbrite.com.
Click here for official event page.