Article
Section
ICRC Commissioner to receive Distinguished Leadership Award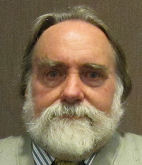 Indianapolis – The Indiana Civil Rights Commission's Vice Chair, David Carter, has been selected for the Governor's Council for People with Disabilities Community Spirit Award for Distinguished Leadership. Carter has served as a commissioner for the ICRC since 1991.
Carter earned this award as a result of his work as an advocate for the disabled in key position with a number of organizations including the Alliance for Community Inclusion, Different Abilities, Abilities Unlimited and the Bloomington Council for Community Accessibility. With degrees from Yale and the University of Chicago, he has taught and authored reports and articles in his advocacy efforts as well.
The ICRC Vice Chair will receive this award at the Dream to Dare: Game Changing Communities conference. The conference will take place on Tuesday, December 3 from 9:00 a.m. to 11:45 a.m. at the Westin hotel in downtown Indianapolis.