Volunteer Opportunities
Volunteer at the Indiana Archives
The volunteer experience at the Archives is rewarding and enjoyable.
Since the volunteer program began in 1991, volunteers have donated over 100,000 hours to the Indiana Archives! Volunteers have been the driving force behind the Indiana Digital Archives.
If you are interested in volunteering at the Indiana Archives, we offer a variety of projects from which to choose, flexible hours, an ability to volunteer from home with internet access or a friendly working environment, and free parking at the Archives. In person projects vary widely. Some involve data entry, but many do not require any computer expertise. There are several collections that need to be preserved by simply removing them from their acidic folders and boxes and placing them in acid free archival materials. To volunteer in person, call 317-591-5222 or email arc@iara.in.gov.
Virtual Volunteers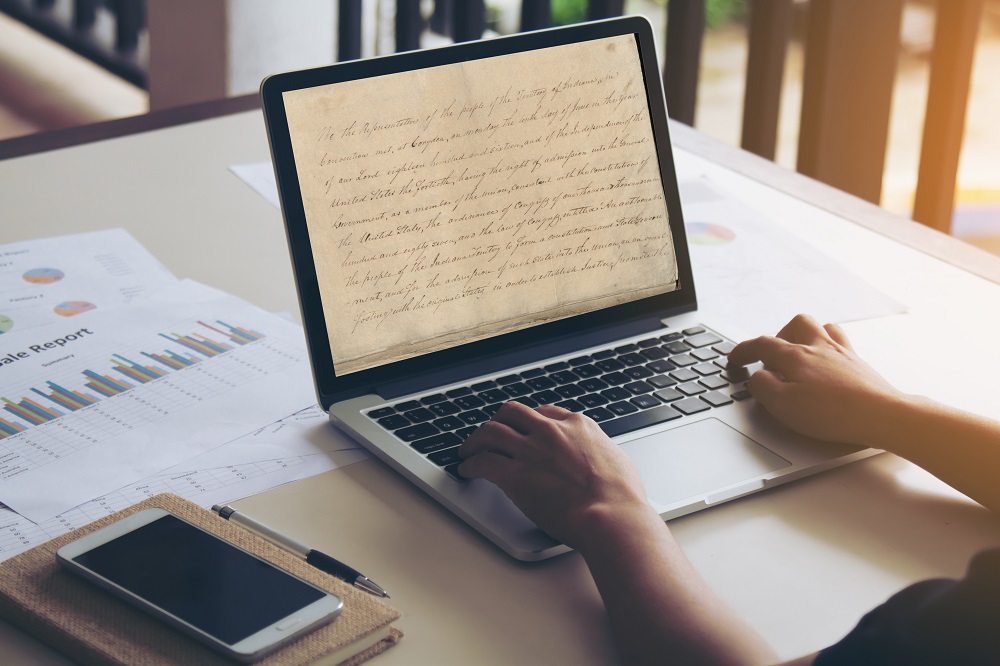 Help the Indiana Archives increase online access to historical content from the comfort of your home. Anyone with an internet connection will be able to help create searchable indexes by indexing records. Together, we can make Indiana history accessible to everyone. The Indiana World War I Service Records are the first virtual volunteer project available now.