2020 Hoosier Women at Work Conference
Saturday, March 7, 2020
Click here for a PDF of the Hoosier Women at Work 2020 Program.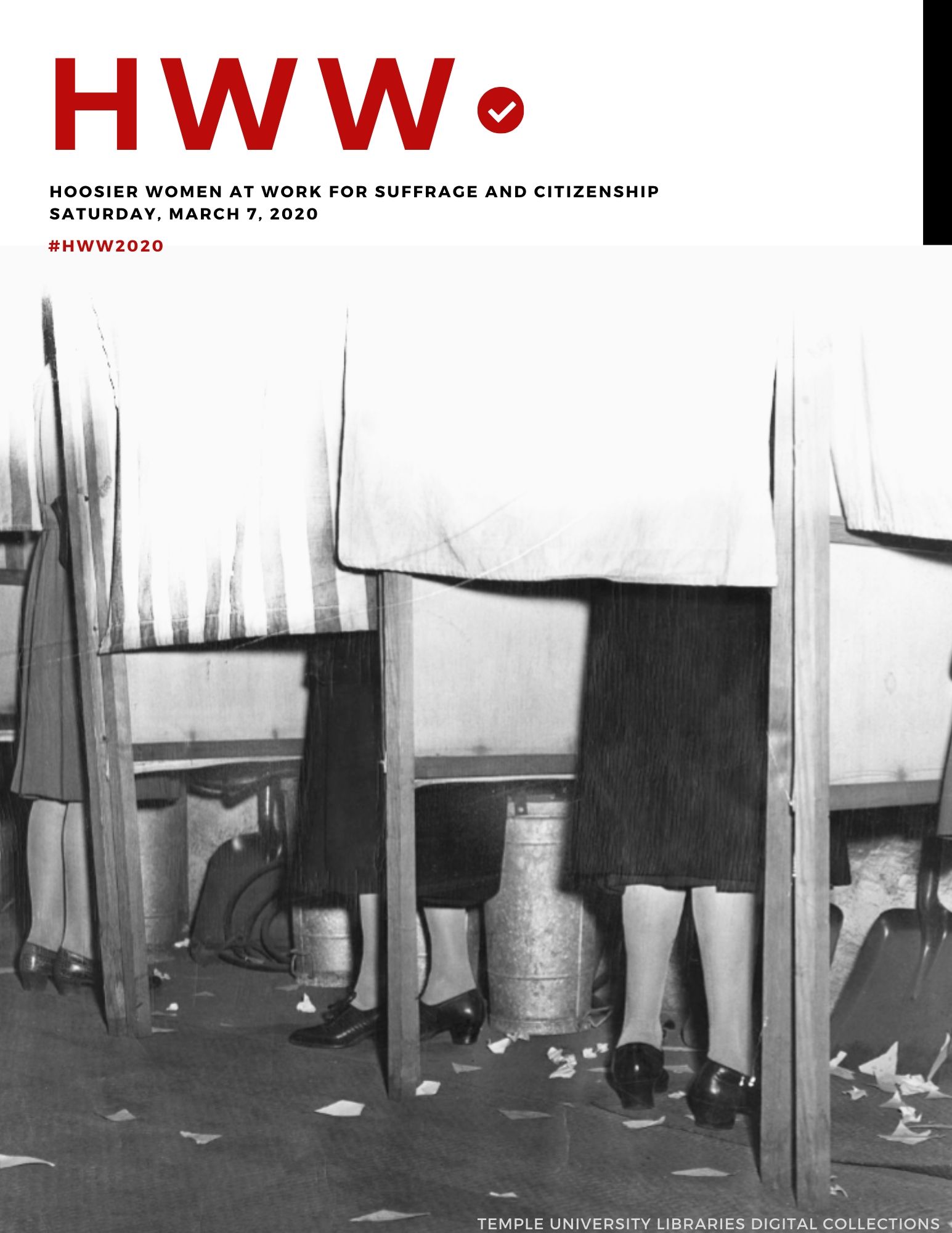 The HWW Conference
Registration is now closed, but you can still join us! Just bring $10 [cash or check] to the registration desk on Saturday morning. Lunch will be on your own for last-minute registrants, but there are several nearby options. [note: the IHS cafe will be closed, however.]
And please join us for the evening cocktail reception for $5. Your $5 covers appetizers and staffing. There will be a cash bar with proceeds benefitting the Indiana Historical Society.
Date And Time
Sat, March 7, 2020
8:30 AM – 5:15 PM EST
Location
Indiana Historical Society
450 West Ohio Street
Indianapolis, IN 4620
Free parking in the IHS lot (but save your ticket for validation)
About Hoosier Women at Work for Suffrage and Citizenship
Join us for the fourth Hoosier Women at Work History Conference on Saturday, March 7, 2020, at the Indiana Historical Society. In commemoration of the 19th Amendment centennial, we're making the conference better than ever with extra sessions, awards, a reception, and keynote speakers Dr. Anita Morgan, Senior Lecturer at Indiana University School of Liberal Arts at IUPUI and author of the forthcoming book about Indiana women's suffrage, "We Must Be Fearless;" and Angela Tate, a Ph.D. candidate at Northwestern University, who will speak on the feminist politics of actress and activist Etta Moten Barnett.
The theme "Suffrage and Citizenship" is broadly defined and will include examinations of Hoosier women's work for the vote, equal rights, labor equality, reproductive rights, etc., as well as topics related to equal citizenship for women of color, immigrants, and those who identify as LGBTQ. The time period is not limited to topics from 1920 and prior.
---
Making Women's History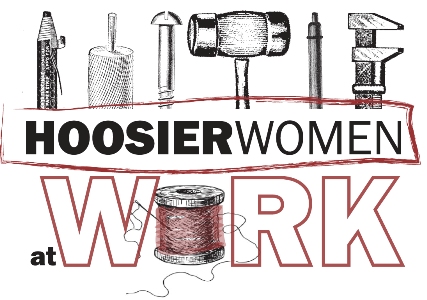 Why Indiana Women's History?
. . . because, with few exceptions, women have been consistently left out of the story of the Hoosier state. On paper, historians agree that including the histories of women and other marginalized groups provides a more complete understanding of the events that shape our communities, state, and world. However, in practice, very few historians are researching, publishing, or posting on women's history. Having identified a dearth of resources on Indiana women's history, organizers from various institutions, both public and private, came together to create this annual conference. Hoosier Women at Work aims to energize the discussion of Indiana women's history and make the papers, presentations, and other resources resulting from the conference available to all Hoosiers. READ MORE!