Little Orphan Markers
Adopt an Orphan Marker!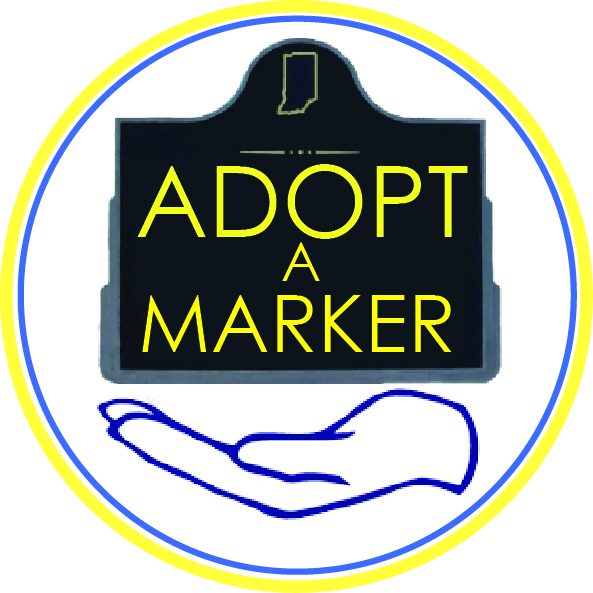 We admit that getting a new state historical marker can be a long and arduous process. Between all of the paperwork and the months of research, it can take close to a year from start to finish for a new marker to be installed. However, adopting a little orphan marker is easy and allows you to completely skip the application process!
What's an orphan marker?
Sometimes, a marker application gets approved, the topic is researched extensively by IHB staff, the text and notes are drafted and approved by the Indiana Library and Historical Board, and yet the marker is never installed. Perhaps the funding fell through or issues arose with the site permission. Whatever the reason, the ready-to-go marker did not get cast.
IHB has approved marker texts, supported by a huge file of research, and no one can see them or learn about these important topics! So we need your help! Contact us to see if there is an orphan marker in your area of residence or on a topic that is important to you. Then become a sponsor of the marker by helping to raise funds to get the marker cast and installed!
Some examples of markers that are in need of a sponsor are:
James Whitcomb Riley, the famous Hoosier poet (Indianapolis, Marion Co.)
Chapman Harris, a free African American who aided escaping enslaved African Americans (Madison, Jefferson Co.)
Stone Eater, an American Indian leader of the Wea tribe, who negotiated for peace with U.S. officials (Sugar Creek, Parke County)
Please contact us by phone (317) 232-2535 or email (ihb@history.in.gov) if you are interested in lending a hand to this important program. With your help, we can give these markers a home within our state historical marker collection!