April 7 2015 Lincoln Funeral Train Commemoration
On April 7, 2015 the Indiana State House rotunda was transformed into a solemn and sacred arena for remembering the life and death of President Lincoln. Almost 200 people attended, from political leaders to school children. The ceremony began with the military interpreters of the U. S. 19th Regular Infantry presenting the colors. Pamela Bennett, Director of the Indiana Historical Bureau, gave the welcome and introduced the honorable speakers, Representative Tom Saunders and Senator Jim Merritt.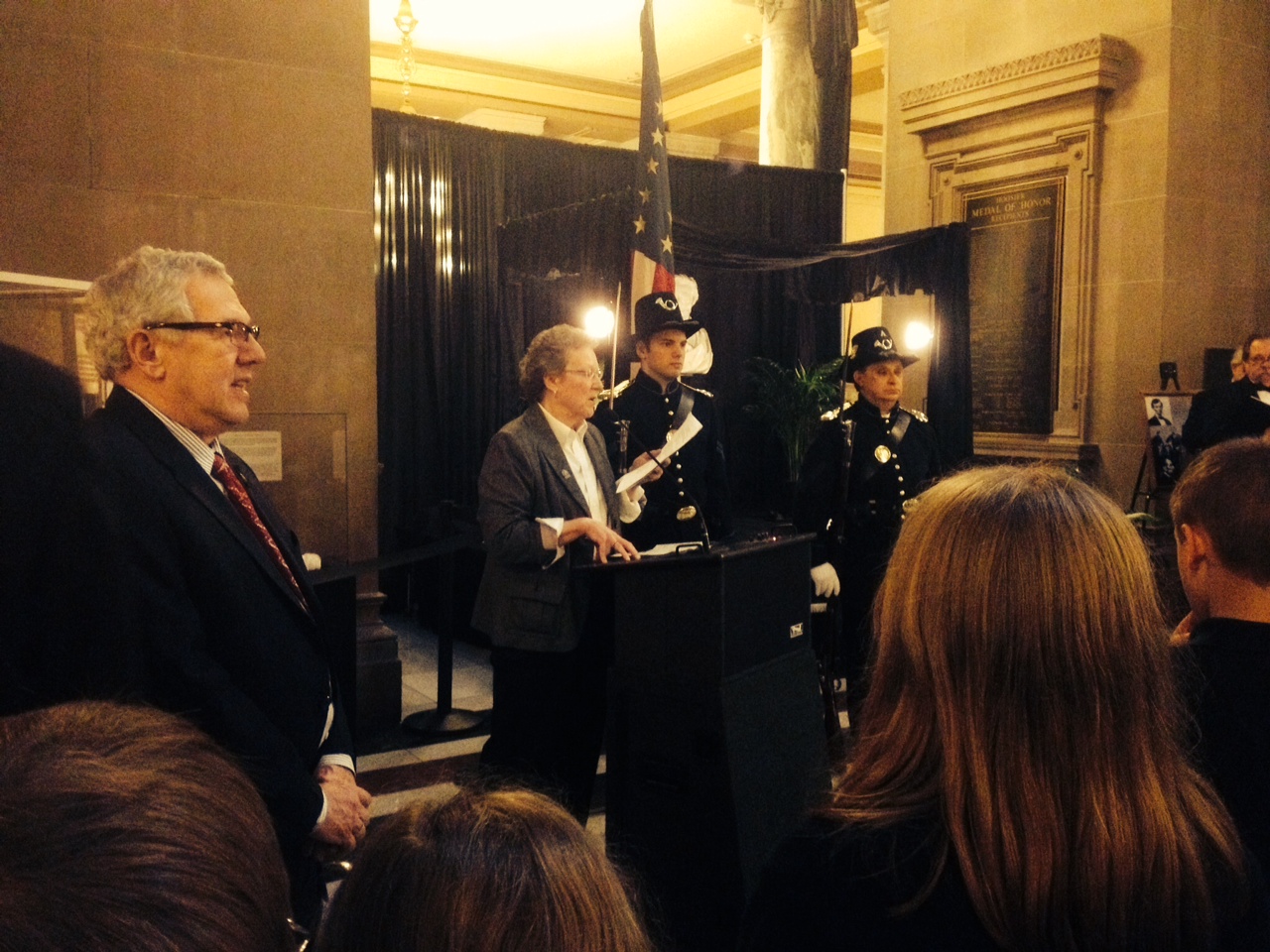 Indiana Historical Bureau Director Pamela Bennett introduces Indiana Representative Tom Saunders
The historic Indianapolis Maennerchor, whose predecessors sang the mourning songs at Lincoln's 1865 Indianapolis funeral, provided musical accompaniment to the narration of "Gettysburg" by Representative Saunders. Bennett then gave an overview of the Lincoln funeral train's journey, highlighting its stops in Indiana. This information can be found in the three part series on this site.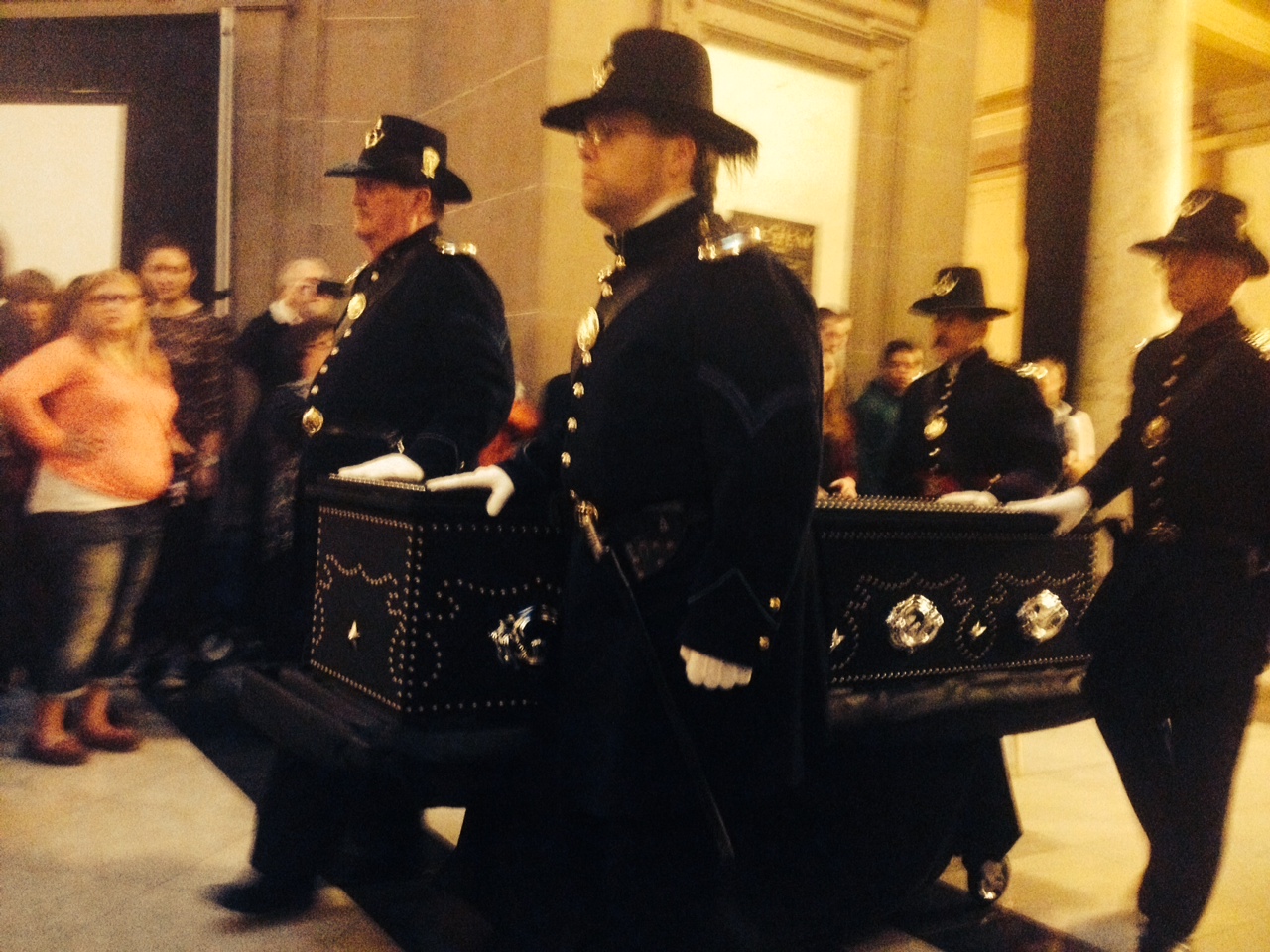 Interpreters of the 19th U. S. Regular Infantry carry the replica of Lincoln's casket made by the Batesville Casket Co.
The 19th U.S. then carried the replica of Lincoln's coffin created by the Batesville Casket Co. through the State House, placing it on a stage in the rotunda. Flowers were placed around the casket as the Maennerchor performed "Come Ye Disconsolate," a nineteenth century dirge.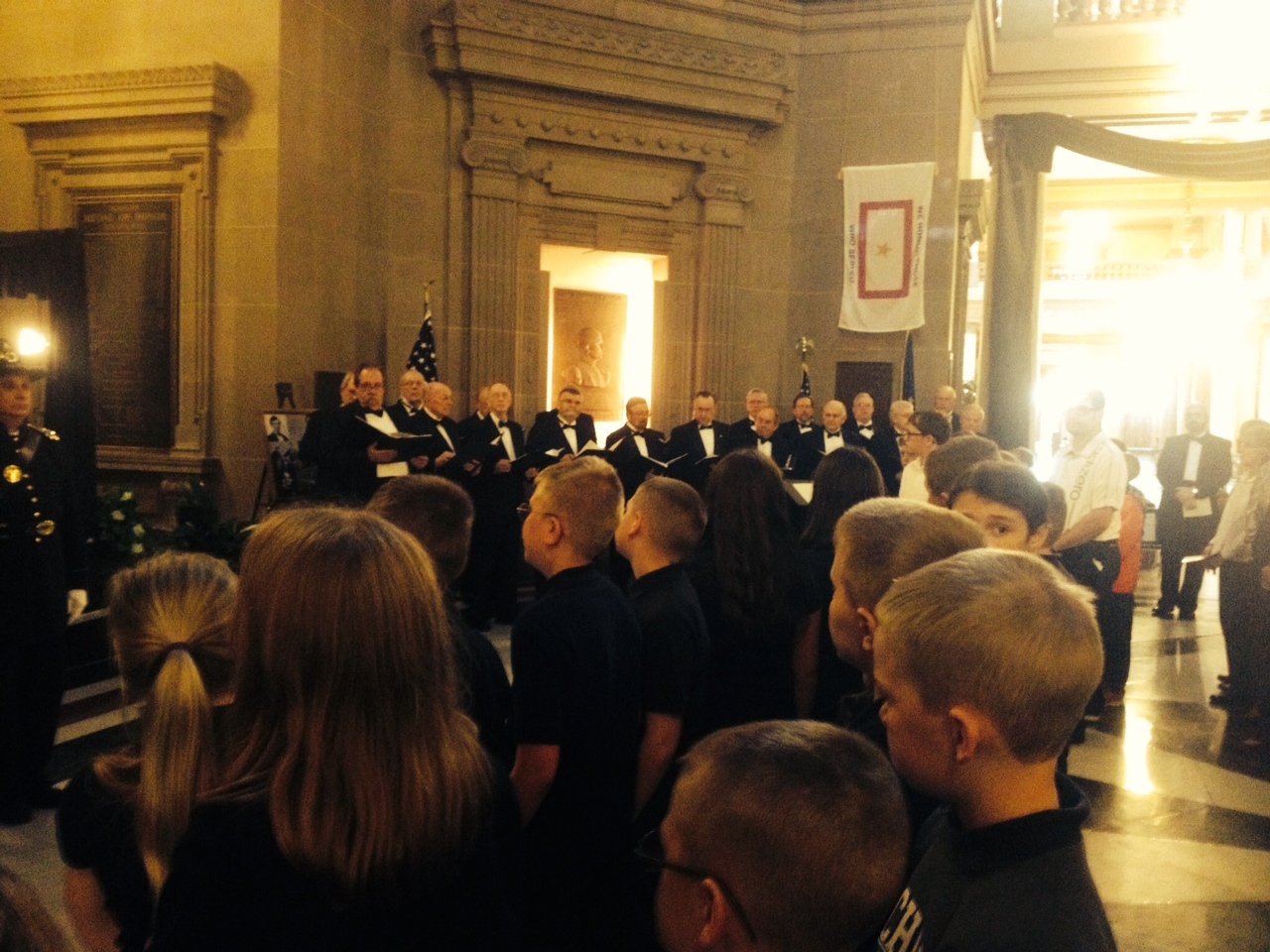 The Indianapolis Maennerchor and elementary school students.
Senator Merritt then read Walt Whitman's famous tribute to the fallen president, "Oh Captain! My Captain!" and the ceremony closed with "The Battle Hymn of the Republic." The Capitol Tour Office arranged the program with the help of the Indiana Historical Bureau and the Indiana Commission on Public Records. Visitors can see the casket and other artifacts through April 10.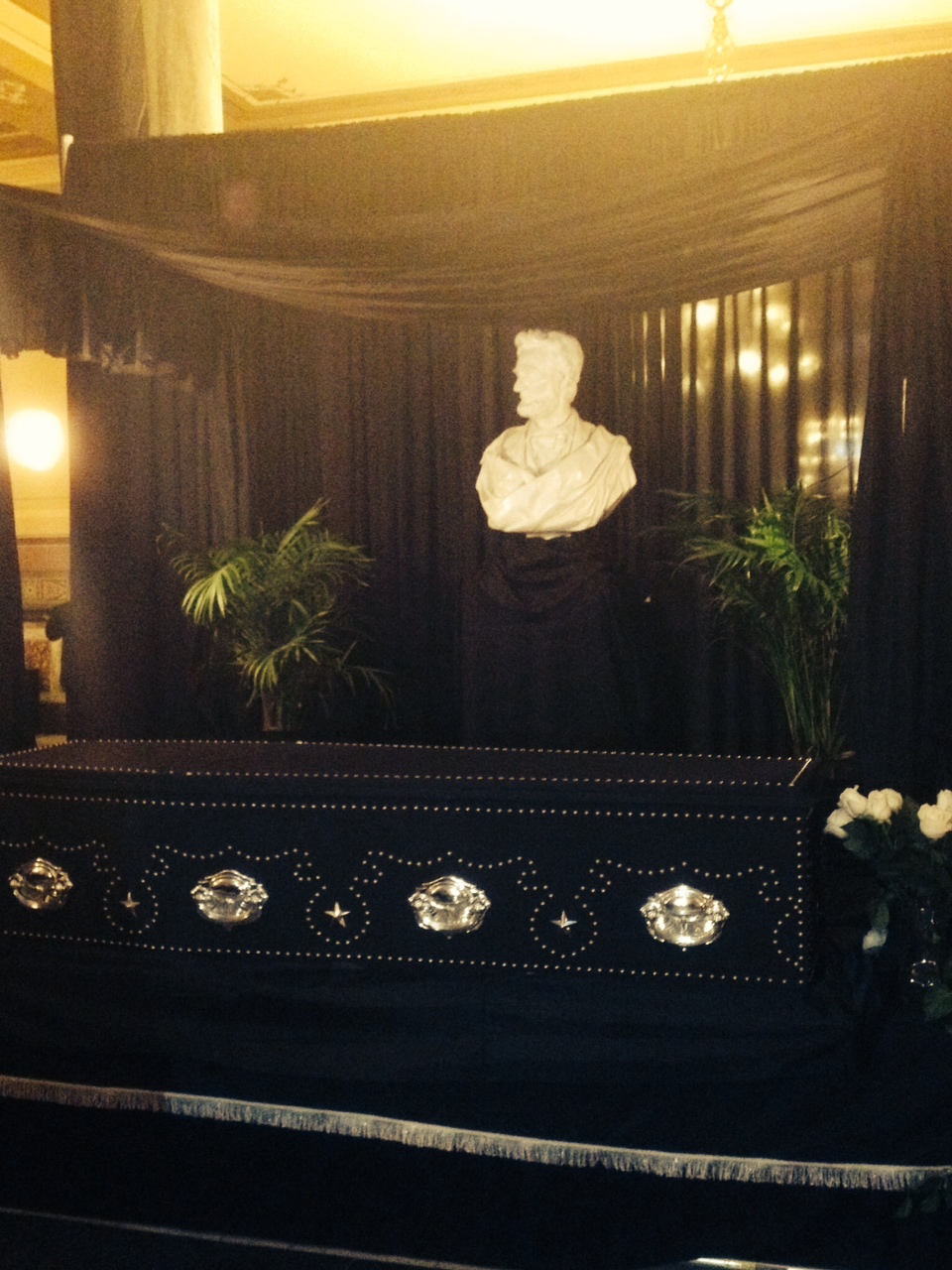 Batesville Casket Co. replica of Lincoln's casket
Another ceremony is planned for April 30. Governor Mike Pence and other members of the Legislative and Judicial branches of Indiana government will place wreaths and flowers. Jim Corridan, Commissioner of Public Records, will lead the program. An acclaimed Lincoln interpreter from the Ulysses S. Grant National Historic Site will provide historic background.