Article
Section
Farmland Downtown Historic District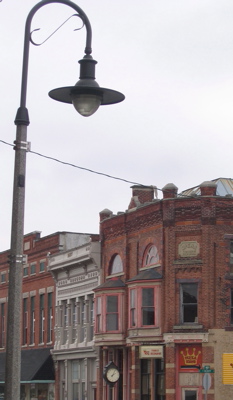 On the corner of Henry Street and Main Street, west side, the Farmland Opera House. Romanesque Revival, constructed c. 1885.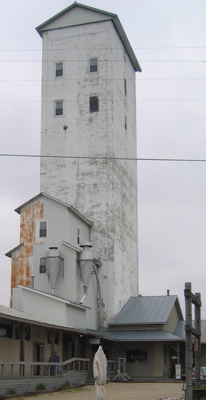 Goodrich Brothers Grain Elevator, constructed 1919.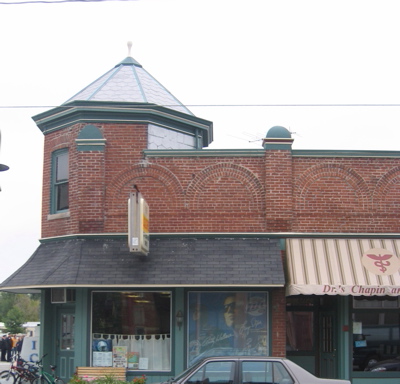 Commercial Building on South Main Street, constructed c. 1890.
Clayton Block, Romanesque Revival style.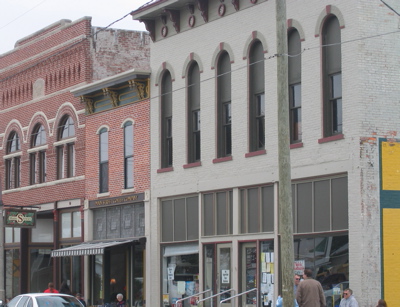 On the corner of Main Street and Henry Street, east side, Commercial Building, constructed c. 1875.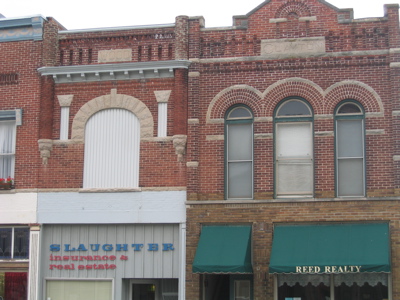 Wood Building (left) and Clayton Building (right), Romanesque Revial style, constructed 1898.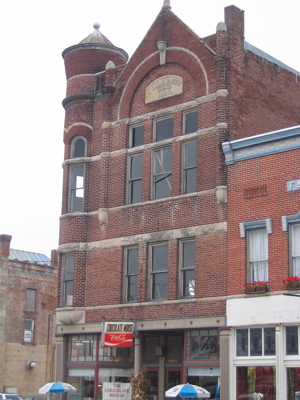 The Oddfellows' Lodge, Romanesque Revival style, constructed 1898.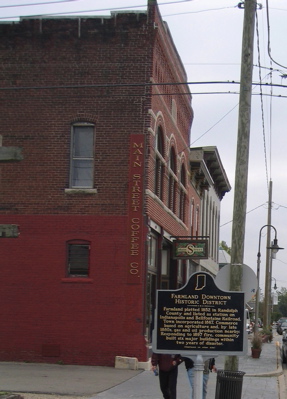 An 1897 fire destroyed much of Farmland's business district;six major buildings were rebuilt within two years.
*Dates of construction and architectural details were taken from Randolph County Interim Report, Historic Landmarks Foundation of Indiana (1998).