Article
Section
Zerelda G. Wallace--Footnote 2
Zerelda G. Wallace
Historical Marker
49.2004.4
Footnote 2
Born August 6, 1817 in Kentucky(2) and came to Indianapolis with her family in the early 1830s.(3)
Transcription: Zerelda G. wife of David Wallace and daughter of Dr. J. H. & P. G. Sanders. Born in Bourbon Co. Ky. Aug. 6, 1817 Mar. 19, 1901.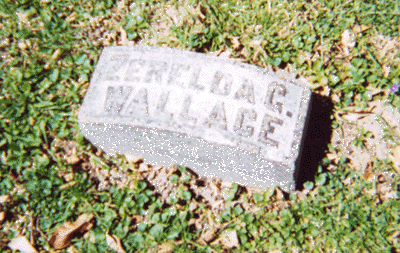 Both tombstone images taken at Crown Hill Cemetery, Indianapolis, Indiana.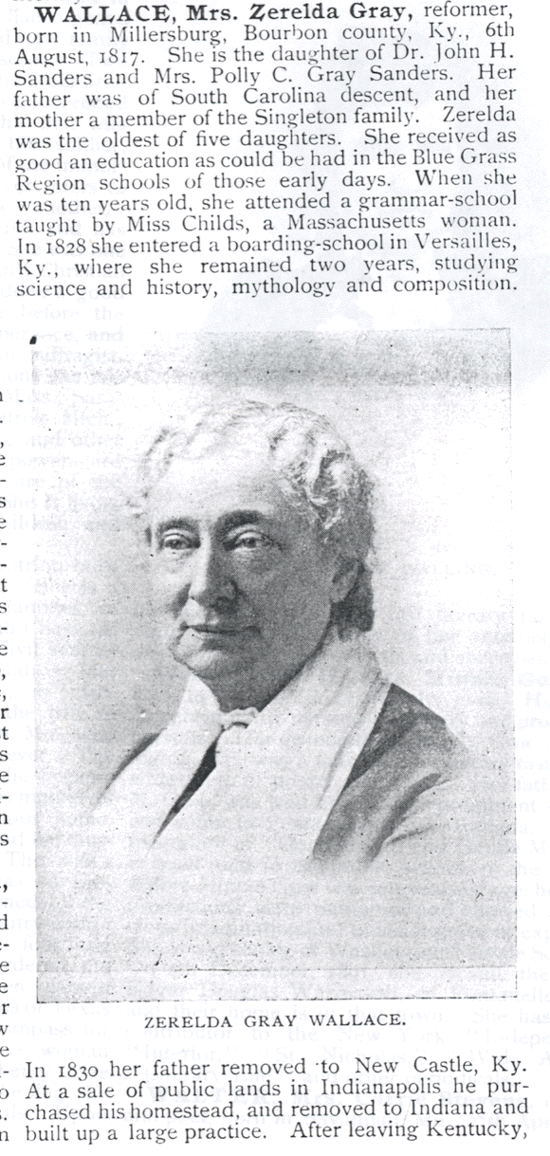 Portion of Frances E. Willard and Mary A. Livermore, eds., A Woman of the Century: Fourteen Hundred-Seventy Biographical Sketches Accompanied by Portraits of Leading American Women in All Walks of Life (Buffalo N.Y., 1893), 742-43.