Article
Section
Union Church--Footnote 2
Union Church Historical Marker
(69.2004.1)
Footnote 2
Church covenant states: "We cannot receive slaveholders into the church nor those who believe that slavery is right."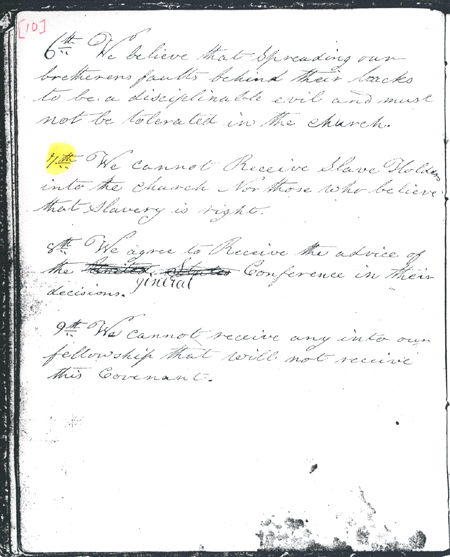 Record of Union Church, August 12, 1843, [10]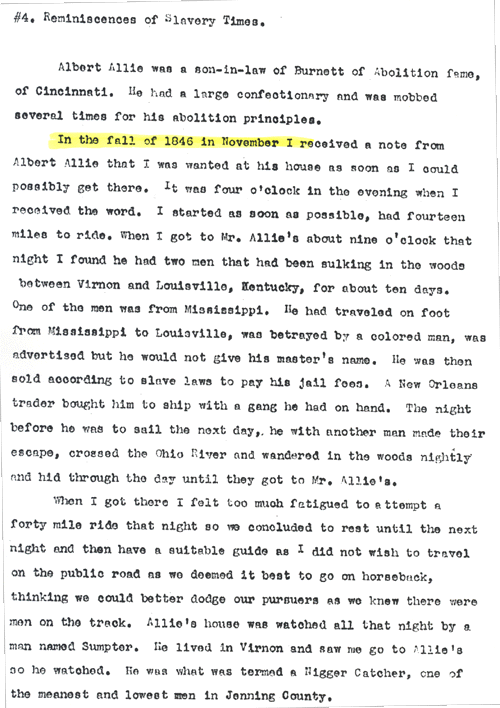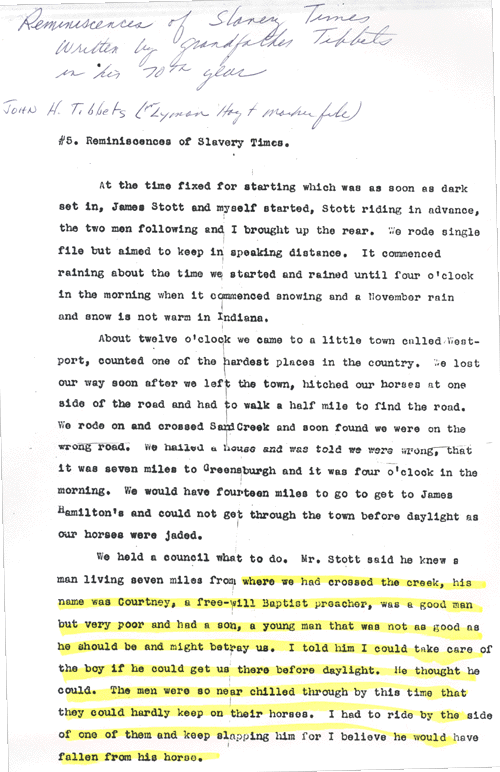 There is evidence that one minister acted on that principle. In November, 1846, the cabin of a Freewill preacher named Courtney provided shelter to freedom seekers being conducted by John H. Tibbets of Jefferson Co. Indiana. John H. Tibbets, Reminiscences of Slavery Times Written by Grandfather Tibbets in his 70th Year (Historic Eleutherian Inc., Madison, Ind.), photocopy, [4-6].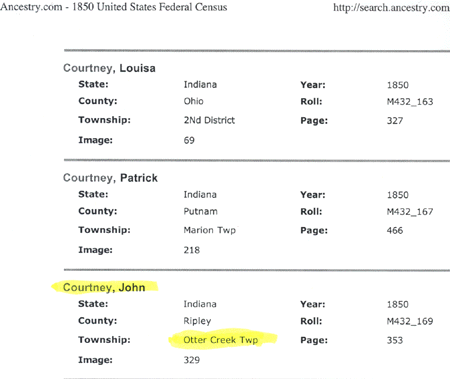 The U.S. Bureau of Census 1850 lists John Courtney in Otter Creek Township, Ripley County, Indiana.

On October 18, 1845, Elder John Courtney was called to replace Ichabod Sheldon as pastor. "A History of Union Freewill Baptist Church," in Violet Toph, comp. People's History of Ripley County, Indiana, 5 vols. (Fort Wayne, Ind., 1969), 3:1271.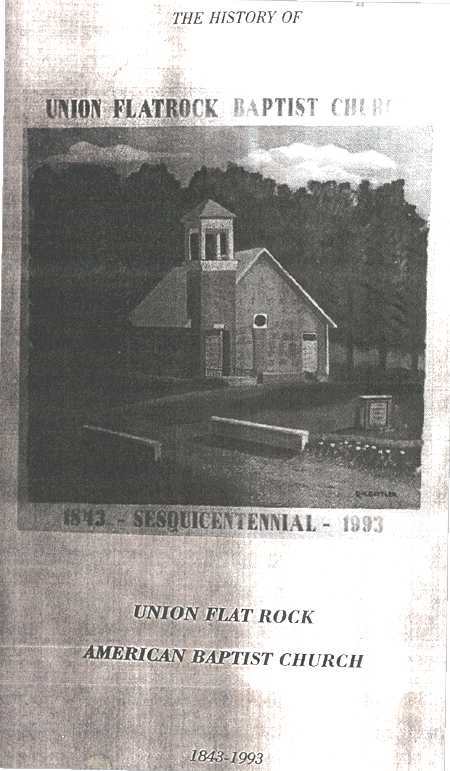 This history was loaned to Toph by David H. Hughes, circa 1928. It seems to be derived from the Record of the Union Church, cited in note 1. A version of this history--The History of Union Flat Rock American Baptist Church, 1843-1993--was published for the church's sesquicentennial celebration. A photocopy of a portion of this history was included with the application.