Planning & Preparedness
Planning & Preparedness
The Planning and Preparedness Section leads the development and maintenance of state-level all-hazards preparedness and response plans to support public health and medical emergencies. Plans outline key partners, resources, and processes to support incident coordination, communication, and resource support during public health emergencies. Once plans and processes are developed, staff are trained and equipped with resources to support potential response operations. Plans are evaluated through the design and implementation of discussion-based and functional exercises. Corrective actions identified through exercises and real-world incidents are incorporated into plans to support this continuous improvement cycle.
The Planning & Preparedness Section also supports local planning efforts through the development of guidance, resources, and planning and exercise templates.
At the local and district level, local health departments (LHDs) and healthcare coalitions (HCCs) develop and maintain preparedness and response plans.
Special Pathogens State Operations Plan (SPSOP)
The Special Pathogens State Operations Plan (SPSOP) outlines public health and medical preparedness and response capabilities designated to prevent, mitigate, and treat special pathogens. Special pathogens or high consequence infectious diseases (HCIDs) outlined in the plan include viral hemorrhagic fevers (VHFs) such as Ebola Virus Disease (EVD), Crimean Congo, Lassa, and Marburg; as well as special respiratory infectious diseases such as Middle Eastern respiratory syndrome coronavirus (MERS-CoV) and severe accurate respiratory syndrome (SARS).
The plan includes special considerations to support local and state activities. Among these activities, the plan includes processes for implementing public health monitoring, isolation/quarantine, personal protective equipment (PPE) considerations, and defining the role of frontline healthcare facilities in maintaining readiness capabilities.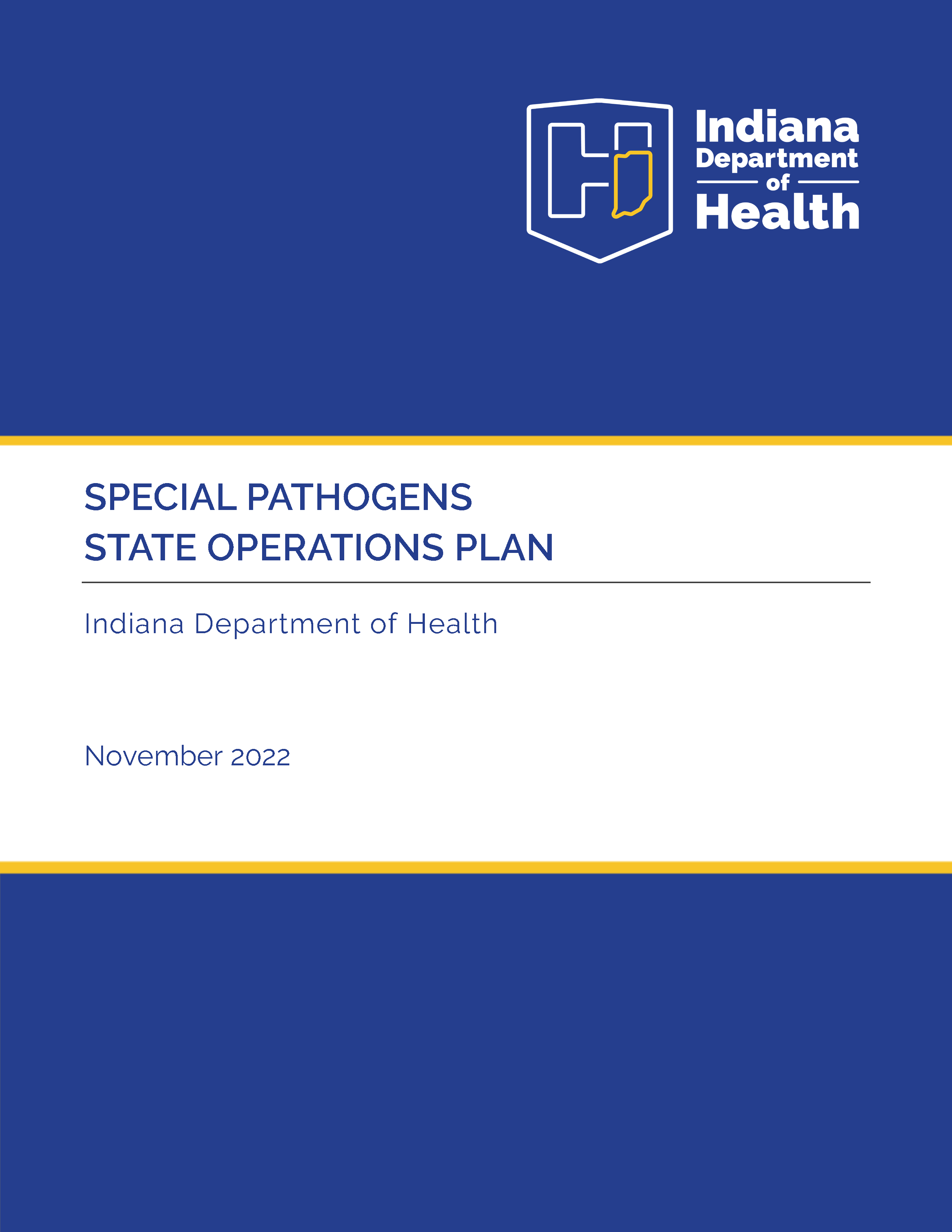 Frequently Asked Questions