What is GIS
A Geographic Information System is a collection of tools to build, maintain, and use electronic maps and associated databases.
What does GIS do?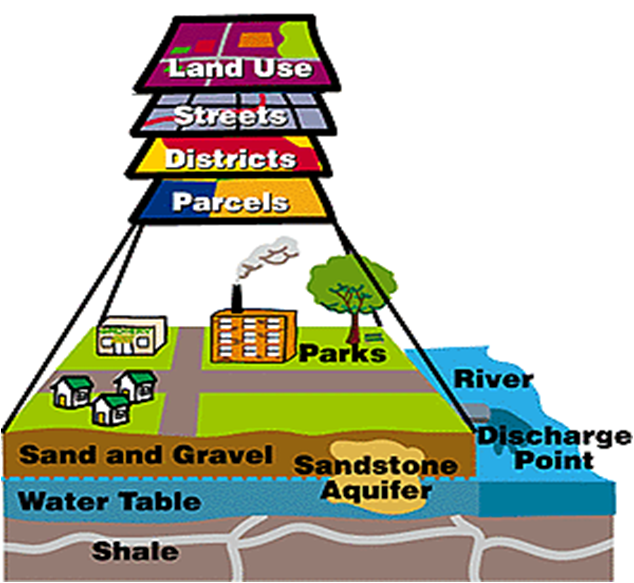 It locates:
Assets, (water and sewer pipes)
Areas, (land use)
Incidents, (crime statistics)
Characteristics (disease mortality rates)
GIS allows questions to be asked from the map side
or from the database side.
Questions can be asked by either side because the map graphics and database records are linked via a unique number.
For example, a parcel of land can be a map feature which carries a unique parcel number that is also carried within the database record. The GIS keeps track of this relationship allowing a user to click on the map to get the data or click on the record to find the parcel on the map.
It allows questions to be framed geographically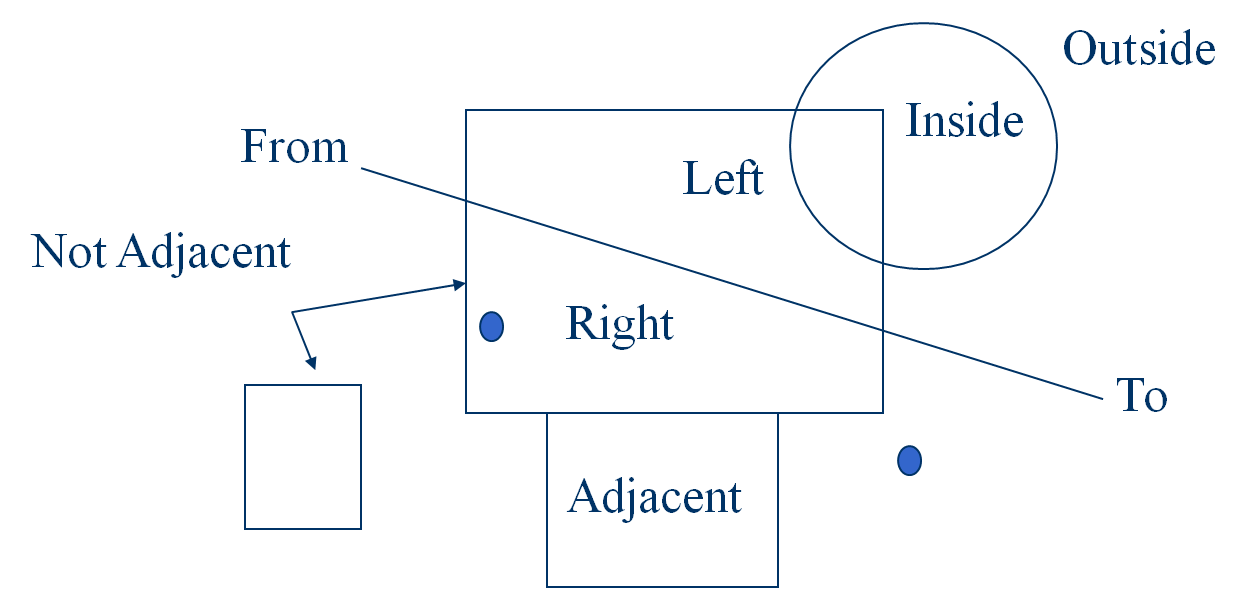 GIS is a way of organizing database records by tying them to geographically synchronized slices of the world so that "where" questions can be asked and answered.
GIS Project Examples:
Where in Indiana are parcels of land that would be perfect for a new Honda plant? [June 2006]
Where across 32 Indiana counties should tornado damage response efforts be focused? [Fall, 2002]
Where are Emerald Ash Borers infesting Indiana trees? [Ongoing]
Where is the weather causing hazardous driving conditions? [Ongoing]
"The realization is growing that almost everything that happens in a public policy context also happens in a geographic one: transportation planners, water resources studies, education subcommittees, redistricting boards, planning commissions, and crime task forces all must consider questions of where along with the usual ones of how, and why, and how much will it cost. GIS, by answering the first question, helps to answer the others."
R.W. Greene, GIS in Public Policy
How to explain GIS video - What is a GIS?