Article
Section
Orthophotography/LiDAR
Orthophotography is an aerial photo which can be used as a map to:
Measure Distance
Calculate Area
Determine Shapes of Features

Calculate Directions
Determine GPS Coordinates
Perform Change Detection
The state of Indiana is well into a three-year project to provide 1-foot resolution orthophotograp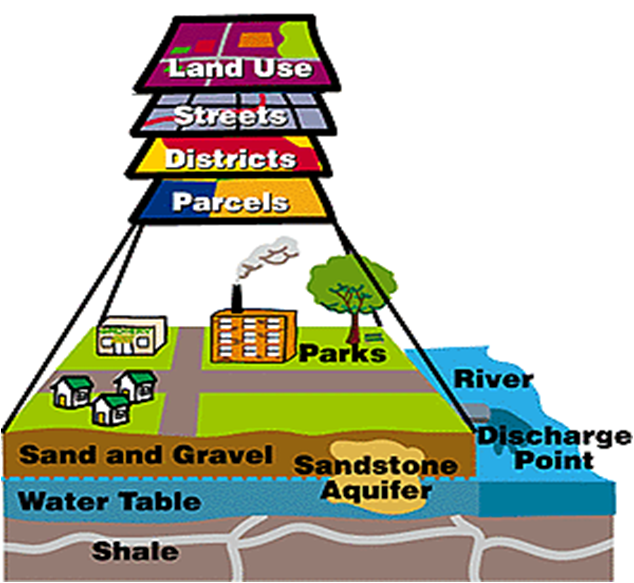 hy and elevation data for the entire state of Indiana. The imagery and elevation data is used by numerous state agencies, and is shared with county governments for use in applications such as tax assessment, property management, economic development and flood control analysis. These data are also available to the public via the IndianaMap.

A south-to-north acquisition was performed in 2016 to complete approximately 30 of the 92 counties in the center column of the state. The eastern counties will be flown in 2017 and the remaining western counties will be flown in spring 2018.
2016-2018 Indiana Statewide Imagery Project Map
2019 Flight Updates
Due to flooding in 2018, several counties in southwest Indiana were unable to be flown/acquired. The State of Indiana's contract has been extended through December 2019 with Woolpert to accommodate the acquisition, processing and delivery of these counties.
We look forward to working on the next statewide orthophotography project.
Optional Digital Orthoimagery
As an option, additional project partners including counties, cities/towns, and others may buy-up to 6-inch or 3-inch pixel resolutions. Approximately 25 cities and counties have taken advantage of this option resulting in higher resolution data that is available to all.
LiDAR is digital elevation data that can be used in conjunction with orthophotography. Uses include:
Flood analysis
Forestry management
Land cover/land use determination

Impermeable surfaces identification
Transportation planning
Cell tower and wind turbine placement
Indiana 2013 LiDAR Data
We are very happy to report that the 2013 Indiana data has been posted to OpenTopography.
Point cloud data: http://www.opentopography.org/id/OTLAS.062012.4326.1
Raster data (IN East): http://www.opentopography.org/id/OTSDEM.072013.2966.1
Raster data (IN West): http://www.opentopography.org/id/OTSDEM.072013.2965.1
For further information:
Jim Sparks
Indiana Geographic Information Officer
Indiana Office of Technology
100 North Senate Ave.
N551 Government Center North
Indianapolis, IN 46204
Office: (317) 234-5889
Cell: (317) 560-9033
gio@iot.in.gov