Valparaiso University Social Work Majors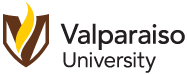 Sharing Information with Students!

On September 27, 2011, a group of students from Valparaiso University visited Indianapolis to learn more about how government impacts their study and future jobs. This group of senior social work majors is studying this semester the intersection of policy and clinical work. During this trip, they visited with the General Assembly and the Family and Social Services Administration.

At FSSA, Maggie Terp, Director of Strategic Initiatives Program, spent over an hour with this group explaining federal and state programs. Ms. Terp focused on the five divisions of FSSA (Division of Aging, Division of Disability and Rehabilitation Services, Division of Family Resources, Division of Mental Health and Addiction and Office of Medicaid Policy and Planning). "I enjoyed speaking with these students," said Ms. Terp. "The group had a lot of great questions, and it is important for students to be involved in the policy process."

FSSA is committed to being a resource for students and the public. We strive to be "people helping people help themselves."

To view photos from this meeting, please click here.