Main Content
Article
Family Information
Authorized family and friends may visit Evansville State Hospital patients Monday - Friday from 3 p.m. - 4 p.m. CST and 6 p.m. - 8 p.m. CST. Weekend and holiday hours are 1 p.m. - 4 p.m. CST and 6 p.m. - 8 p.m. CST. Other arrangements outside of these hours may be made with the unit social worker on a case by case basis.
Visitors should enter the grounds through the Lincoln Avenue entrance and park in the South visitors' lot.
Visitation guidelines
Upon admission to Evansville State Hospital, each patient identifies their visitor choices which will be entered into the patient directory for visitors. Additions or deletions may also be made during the patient's continued hospitalization. ESH allows for the presence of a support individual of the patient's choice, unless the individual's presence infringes on others' rights, safety or is medically or therapeutically contraindicated. Visitors under the age of 14 require prior arrangements through a social service supervisor, ADON or nursing supervisor.

Prior to visiting with a patient, the visitor's name is cross referenced with the patient directory established upon admission by the patient. Impromptu visits with other patients and or visits with multiple patients are not permitted. Approved visitors will obtain a visitor's pass from the South lobby reception desk.

Visitors are not permitted to take personal belongings into approved patient visiting areas. This includes but is not limited to: coats, purses, cell phones, cameras and bags. Visitors may be asked to show contents of bags containing nursing approved food items they have brought for the visit. Lockers with key access are available to secure unapproved items or visitors may also choose to secure personal belongings in their vehicles.

Visitations may be restricted or time limited. Staff supervised visits may be instituted when a visitor's interactions with a hospitalized patient are deemed to be non-therapeutic by the individual's treatment team.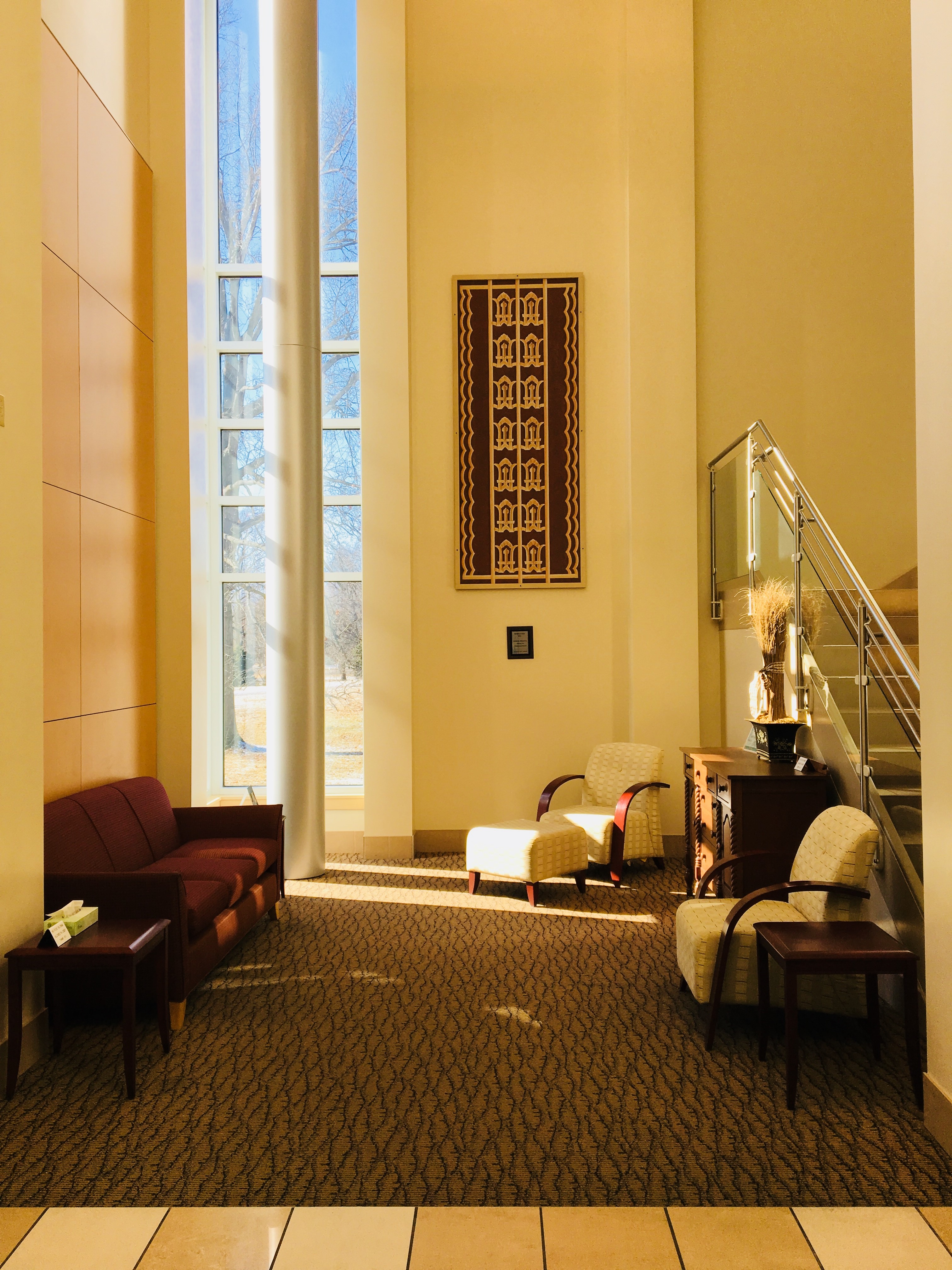 Lobby