VR Vendor Information
The application period for new Indiana Vocational Rehabilitation employment service providers is closed at this time. However, if you are not a current employment service provider and you feel that you can serve VR participants in an underserved or unserved county or disability population, please email VRProvider@fssa.in.gov with your request. All requests will be reviewed on a case-by-case basis.
Click here to subscribe to VR-vendor news & updates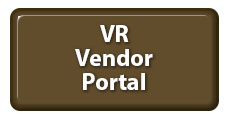 Vocational Rehabilitation provides individuals with disabilities, a wide range of services and supports necessary to help them prepare for, secure, retain, advance in or regain employment. VR services are available in all 92 Indiana counties and are individualized to meet the unique needs of each eligible individual. To carry out these services, VR partners with vendors across the state, who may be individuals, businesses or other organizations that provide services including, but not limited to the following:
Evaluation and treatment of an individual's disability;
Information and referral services;
Vocational counseling and training;
Job search and job placement assistance;
Rehabilitation technology
Educational guidance or support (tuition resources and other support);
Physical and mental restoration
Transportation services;
Occupational tools and equipment;
Personal attendant services (reader, interpreter, etc.).
Individuals, business, or organizations interested in becoming a VR vendor, or continuing to serve as a VR vendor in 2018, must complete a vendor registration process. Please check back to this page for additional information about the registration process.
Documents
Trainings