Child Care Assistance
The Child Care and Development Fund is a federal program that helps low-income families obtain child care so that they may work, attend training or continue their education. The purpose of CCDF is to increase the availability, affordability and quality of child care.
The CCDF program is administered through the Indiana Family and Social Services Administration in the Office of Early Childhood and Out-of-School Learning. The CCDF state plan outlines state and local level parameters and includes program outcomes, systems development and eligibility requirements.
School Age Child Care grant application
Grant opportunities are now available for the School Age Child Care program.
The Indiana Family and Social Services Administration, Office of Early Childhood and Out of School Learning administers funds for school-age programs through the state School Age Child Care Project Fund. The purpose of the SACC funding is to support school age programs that offer before/after school care services to children ages 5 to 15.
OECOSL is excited to introduce the new online application designed to enhance and streamline the process for before and after school programs applying. Below you will find the link to the application along with additional resources from SPARK who is here to support you through the application process, the SACC manual, and a link to FAQ.
---
Beginning March 2020, Families can now apply for CCDF using a new, easier-to-use online application called "Early Ed Connect." Early Ed Connect offers the benefits of:
Easy use via mobile devices, as well as on a computer or tablet
Ability to apply for multiple children in one application
Ability to upload supporting documents, including via photo from a mobile phone
Ability to save application progress and complete it at a later time
Notification of successful submission
Available in English and Spanish
Online support information and videos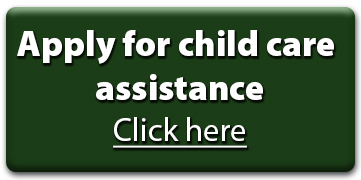 If you have additional questions or would like to speak with an eligibility specialist, please click here.
Families must then choose a child care provider who meets CCDF provider eligibility standards. If you need help locating a CCDF-eligible provider, contact your local Child Care Resource and Referral agency.
Or you may call 800-299-1627
Families must then have their provider fill out the provider information form.
Updates: