Main Content
Indiana Adult Education
Basic Skills. High School Equivalency. Short-term Training. Certifications and More.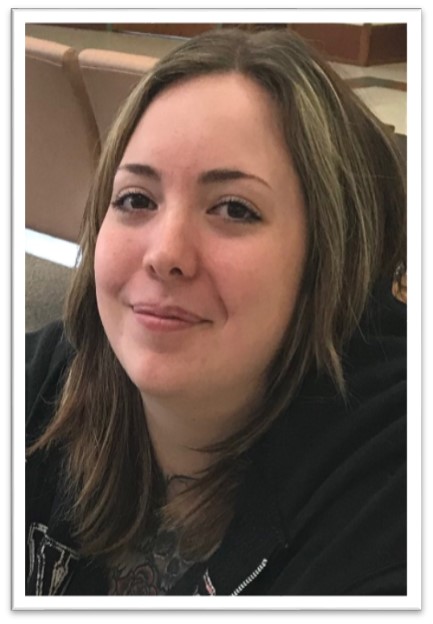 Success Story: Michaela Houseman
"I was very proud, because I was doing so well on my journey to becoming a certified medical assistant (until) the campus director called and told me they had to drop me because my diploma was . . . fake," Micahela said. "I was devastated. But I picked myself up and made an appointment at WorkOne, where I was told about a program that would pay for me to get my HSE diploma"
"I went to classes every day. I made myself physically sick from being so nervous. But I somehow managed to pass everything on my first attempt. I wouldn't have been able to pay for the tests on my own. Because of the program, now I can go back and get my medical assistant certification," said Michaela.
---
Success Story: Alex Roy
Alex Roy, 25, of Evansville, says he "didn't have his head on straight" in high school, getting expelled from multiple schools. "I knew earning my high school diploma was a milestone that needed to be reached in order for me to further any goals that I had of moving forward in my life," he said.
"It was a really tough decision for me because I felt like I had been out of school for so long, and that there was no way I could come back and pass this test. But Lord willing, I came through and passed it within four weeks."
Alex did more than that. He also boasted the highest TASC score earned by a Vincennes University adult education graduate that year.
Roy is headed to seminary school, where he hopes to grow in his faith and hold a life-long position in ministry.
---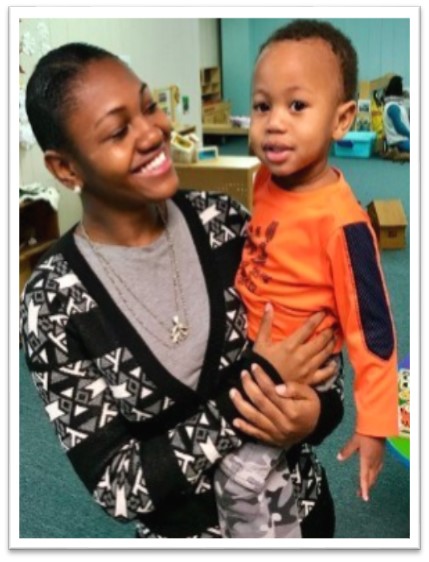 Success Story: Khadijah Shabazz
Khadijah has been in the program for only four months. Her hard work has paid off. She passed the HSE Readiness Test and was set to take the HSE exam late last month. She says that being in the program has made her a better mom. The Beacon's multi-purpose space allows for classes to be just down the hall from the daycare room where her son is, allowing for daily guided parent-child activities.
Just as important, Khadijah's commitment to the program has allowed her to gain confidence in herself. The Family Literacy program incorporates a variety of life skill lessons throughout the week. Khadijah has intentionally applied these lessons to her day-to-day life. She states that she's improved in her budgeting, healthy eating, exercise, public speaking, and overall communication skills.
"I interact more with JoJo when I read to him now, asking him questions about what he sees. It's made me more interested in reading!", Khadijah said.
---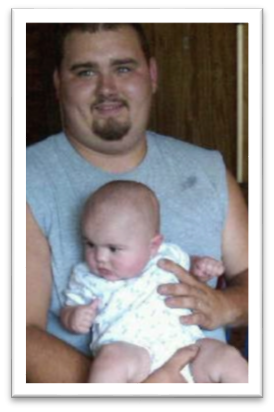 Success Story: Ronald Clark
Ron Clark's dream is to become a sheriff, but not having a high school diploma was holding him back. He dropped out of Delta High School and held two jobs for many years just to survive. At age 33, Ron, of Hartford City, knew he needed more to continue to support his young family.
"I needed to better my life and get a career to help my family out," recalls Ron, "and to show my kids that school is worth something."
Ron worked diligently in class every night, and he even helped other students in class to stay on track," says teacher Katey O'Connor.
---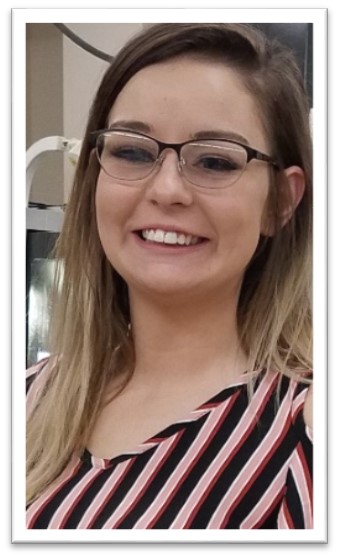 Success Story: Emma Shrout
Emma Shrout was a pregnant teenager who dropped out of high school at the age of 17.
She became a single mother and started working to support her son. Waitressing full time paid $2.45 an hour plus tips, and she knew she was not going to make it if she didn't improve her situation. She was able to pay her rent and childcare but was constantly juggling from one bill to the next. She decided she needed to make some changes and take control of her life.
She enrolled in high school equivalency (HSE) classes at Area 30 Adult Education and earned her HSE diploma. She was then eligible to apply for jobs that required a diploma, but she didn't know what she wanted to do to earn a living and care for her son.
With the help of her instructors, she researched college and career pathways. Looking into the local job market and earnings helped Emma decide to enroll in a workforce certification course for Computer Numerically Controlled (CNC) Machine Operators. The Area 30 adult course allowed Emma to work her full-time job while she took the class. Emma immediately began interviews and was hired as an entry level CNC Machine Operator at Dixie Chopper. Her new full-time position paid $14.50 per hour with a lot of overtime that paid $22 an hour. Her health insurance costs dropped from more than $150 a month to only $3 a week. When Dixie Chopper closed a few months later, she became a dislocated worker and was approved to take more CNC courses through Ivy Tech, this time utilizing TAA funds. Upon graduation, she had added six more NIMS certifications. Emma is now working as a CNC Machinist at GE Aviation and her income continues to rise in a high demand career.
---
Success Story: Lawrence Dean
Lawrence is a young person who felt lost and trapped on our streets. His life was going nowhere, and having nothing, Lawrence decided to make a change.
"I was depressed, uneducated, and homeless," Lawrence said. "I decided to do something about my situation and I went to register with Marian University. The comfort and guidance that the teachers gave me allowed me to finish the program in two and a half months! I think that's pretty amazing for me."
"You really don't find places like this where the teachers sit down and care about you. Coming from Iowa and going to schools there and in Indianapolis, it seemed like they didn't care. Here the teachers did care about me. They helped me move beyond the feeling of self-doubt that I had," said Lawrence.
"I (now) work for (a) landscaping (company) and have been there about nine months. I want to go into the cable installation field and already am searching for a career position. I have also achieved the BICSI (cable installation) and forklift certifications, which will help ensure that my next move will be my career move," Lawrence said.
---
To see additional success stories from the IN Adult Education program check here: Success Story Archives