Main Content
Indiana Adult Education
Basic Skills. High School Equivalency. Short-term Training. Certifications and More.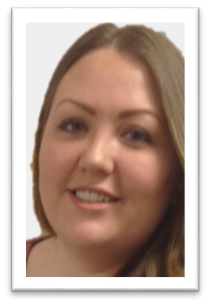 Success Story: Ashley Howell
During her freshman year of high school, Ashley's world was turned upside down when her father died by suicide. Ashley stayed in high school through her junior year, but she struggled with depression and eventually dropped out.
"A few years later, I was married and staying at home with two small children," Ashley recalled. "I always wanted to go back to school and get my HSE so that I could feel proud of myself. With both of my kids in school full-time, I finally had the time."
When Ashley started attending Vincennes University Adult Education's HSE classes in Tell City, she had been out of school for 13 years. She began studying, passed six weeks later, and got her HSE. Ashley then took classes through VU Adult education's training program and received a certificate in Dental Assisting & Radiology. She is now working as a dental assistant and is making plans to study to become a dental hygienist.
---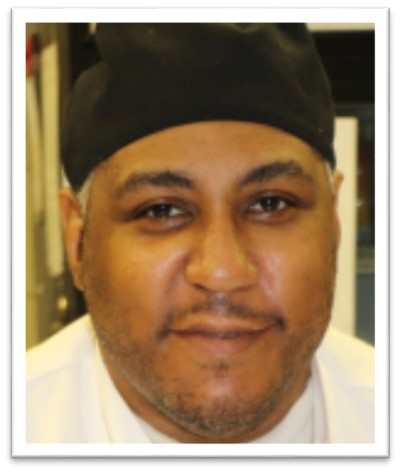 Success Story: Dion Brown
After Dion lost his father, he admittedly "did some stupid stuff" at his job and got fired.
During this time, Dion's mother also became sick and was diagnosed with a form of Alzheimer's. It was a lot to handle for Dion, who mostly spent his days smoking marijuana to deal with the pain.
His sister encouraged him to get back on his feet and, in 2016, she registered him for a high school equivalency class. While taking the class, he was approached about participating in a culinary class being offered through Cultivate Culinary, a new South Bend community partner. A week after the class ended, he started cooking for employees at the Goodwill center where Cultivate Culinary is based, helping the chef to plan and prepare meals.
Dion is thrilled to be working with food again and to get the chance to watch people savor his cooking.
---
Success Story: Paul Powell
As a young man, paying rent, buying groceries and attending high school proved too much for Paul, so he quit.
He started working in construction and continued doing so for many years, but it was back-breaking work. Without health insurance, he began to self-medicate and became addicted to prescriptions drugs. Through perseverance and the support of his wife, he was able to recover from his addiction.
Twenty years after dropping out of high school, Paul earned his high school equivalency and commercial driver's license (CDL) career certification, which led to a local truck-driving job.
---
Success Story: Margaret Mills
Margaret became the object of bullying during her middle school years because her family was poor and she didn't have the best clothes or shoes. Her personality changed, she stopped reading and eventually quit school during her junior year.
She became pregnant at the age of 18, and her parents refused to help her raise her baby. Over the next 10 years, Margaret got married and had another child. But the marriage ended in divorce, she was fired from her job and ended up having to move in with her parents.
Margaret eventually earned her high school equivalency and enrolled in the Indy Reads program. She plans to become a certified medical assistant and wants to work at a family practice clinic.
---
Success Story: Bennett Young
Originally from Muncie, Bennett is a musician who fell on some hard times during his high school career and admits he was only interested in getting home to his guitar and recording equipment.
After quitting school but sticking to his dream for nearly 10 years of pursuing music, his father had a proposition for him. "He said he knew I had this dream of recording music in Memphis and basically told me he would pay for half of everything if I got my high school equivalency," Bennett recalled.
He completed adult education classes at the Muncie Area Career Center and completed recording his first CD. Bennett is looking forward to a future with many more open doors ahead of him thanks to dedicated teachers and adult education.
---
Success Story: Teresa Huett
Teresa left Arsenal Technical High School to take care of her mom. In October 2017, she came to Marian University ABE "eager to learn, lead and succeed," program leaders said.
Teresa's determination and hard work paid off. She successfully completed two IET courses, one with certification, and is working on a third. She advanced her reading, writing and math levels and earned a high school equivalency.
She has big ambitions. "After I've completed the program my plan is to take the training I've received and move forward. In a few years, I plan on going to college to be a lawyer," Teresa said.
---
To see additional success stories from the IN Adult Education program check here: Success Story Archives