The Indiana Department of Workforce Development (DWD) is here to serve businesses. Through your local WorkOne you can access the largest labor pool in Indiana, list your job openings, help your business find applicants and fill jobs with qualified workers, upgrade employee skills, access labor market information and help your business to stay competitive through tough times.
Employer Services – Information & Tools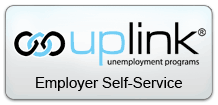 Please be advised: As of September 1, 2009 DWD will no longer accept reports of any kind submitted on the 3490 tape cartridge. Reports may still be submitted as electronic files on CDs and 3.5" diskettes. For faster processing, Employers are encouraged to take advantage of the Uplink Employer Self Service (ESS) system for their reporting needs. For additional information on reporting requirements and procedures, please see the Unemployment Insurance Employer Handbook below.
Other Important Information