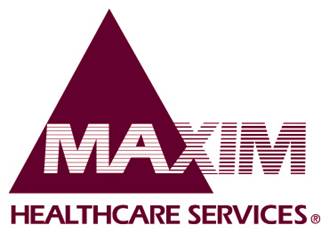 Mark Miller
6505 E 82nd St Suite 202
Indianapolis
IN
46250
317-567-2733
marmiller@maxhealth.com
Maxim Companion Services provides a coordinated system of comprehensive services in a home environment to promote, maintain, and/or restore health, and minimize the effects of illness and disability.
Maxim offers but is not limited to the following services:
Companionship
Assistance with a safe bathing environment. Assistance with dressing and clothing suggestions. Shopping. Escorting to appointments and social events. Assistance with pet care. Stand-by assistance with walking and transfers. Helping start the day and end the day (getting out of and into bed, dressing) Reminder services (medications, dates, routines, etc.) Preparing meals and feeding. Performing light housekeeping. Errands (prescription pick-up, dry cleaning, etc.) Organizing and reading mail. Grocery shopping. Entertaining (games, crafts, reading, etc.) Home safety evaluation.
Maxim Companion Services focuses on two primary goals:
To assist and facilitate the patient's transition from a hospital or other healthcare facility into their own environment by providing the necessary services without interruption.
To administer quality Companion care services in the home and assist the patient and family when the caregiver is unable, unwilling, or unavailable to assist with patient's needs.
Maxim Companion Services is part of Maxim Healthcare Services, which has become one of the largest and fastest growing healthcare companies in North America by providing innovative solutions that improve health and the quality of life. As a full-service homecare company, we have earned a reputation for our dedication to customer service and for the quality of our healthcare professionals. It is engrained in our culture to strive for excellence through serving the needs of others. This is evident in our ongoing efforts to assess and refine our management, clinical, and support processes.
Maxim's staff is carefully screened and credentialed, and has experience providing care for adult, geriatric, and pediatric patients with a variety of ailments. We ensure our services are provided for the entire time it is needed and require that our care representatives are available 24-hours a day, seven days a week, so assistance is always at your fingertips.
When you work with Maxim, you're partnering with an innovative company that's committed to making in-home care more responsive and effective every day.