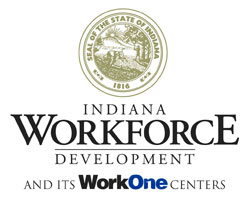 Bryon Silk
9002 Purdue Rd. Suite 200
Indianapolis
IN
46268
317-228-0682
bsilk@employindy.org
Think of us as your employment hub. WorkOne can serve as the single point of contact for both job seekers and employers. Our network of services helps job seekers get the right training and find a job that fits your skills and interests.
WorkOne is for anyone who needs employment assistance, but we also offer specialized programs, such as:
-A course to refresh your math or reading skills or prepare you for the GED
-Potential opportunities for job specific skills training
-Specialized employment services if you have a disability
-Intensive, one-on-one job placement services if you are a veteran
-A program dedicated to helping mature workers over 55 improve their skills, obtain training and find jobs
-An exciting and challenging youth program for young people ages 14-21
-A business solutions team ready to help businesses with various needs, including recruitment, pre-employment screening and market analysis.

Proceed Now