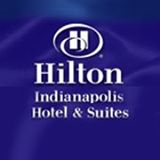 Katie Secrest
120 West Market Street
Indianapolis, IN
46204
(317) 822-5822
Katie.Secrest@hilton.com
The Hilton Indianapolis is the centerpiece of hospitality class and service in the State Capitol of Indiana. Our 332 room, full service Hilton is conveniently located in the heart of the downtown business district, just one block from Circle Centre Mall, Monument Circle, and the Capitol Building.
We offer a compensation and benefit package that includes medical, dental, vision insurance, 401K, free meals, discounted parking garage, tuition reimbursement, as well as an excellent working environment.
Come join our team!