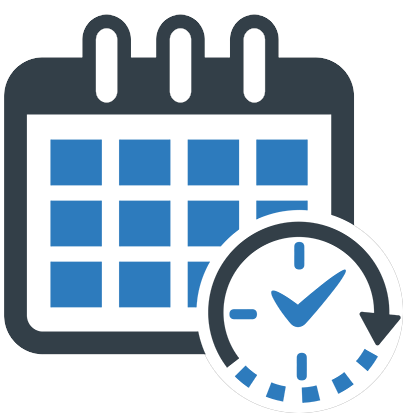 Attention: All DOR customer walk-in centers are now open for in-person assistance. Appointments are highly recommended for reduced wait times.
By E-mail
Note: DO NOT include sensitive information (Social Security Number, date of birth or bank account numbers) in an email to DOR, as privacy cannot be protected or ensured. If you require account specific information, you may use the secure messaging feature in INTIME for business or corporate customers or call DOR at (317) 232-2240 and a representative will assist you. For your protection, account-specific information will not be sent via email.
Order Tax Forms and Publications
By Phone: (317) 615-2581 → Leave order on voice mail, available 24 hours
Provide Feedback on Your Experience
Please complete the Customer Feedback Form.
By Mail
Receive News Releases from DOR
Email your information to media@dor.in.gov.
Request a DOR Speaker for Your Event
Request a virtual DOR speaker by filling out the Speaker Request Form.
Please email completed form to: Bizoutreach@dor.in.gov
By Phone
Call Our Most Frequently Used Phone Numbers:
Individual Income Tax: (317) 232-2240 → Available 8 a.m. - 4:30 p.m. EST

​Filing your taxes, INfreefile, Refund status

Sales Tax: (317) 232-2240
Withholding Tax: (317) 232-2240
Corporate Tax: (317) 232-0129
Payment Services: (317) 232-2240
Refund or Collection/Liability Status (Automated): (317) 232-2240
Taxpayer Advocate Office: (317) 232-4692

The TAO helps customers resolve issues that have not been settled through other DOR programs and is a final resource to resolve the issue.
Other Areas Administered by the Indiana Department of Revenue:
INtax Hotline: (317) 232-2240
Motor Carrier Services: (317) 615-7200

​IFTA, Intrastate Fuel Tax, IRP, OS/OW Permits Annual Safety Certifications, SSRS and Indiana US DOT numbers

Employment Agency Licensing: (317) 232-5977
Letter of Good Standing: (317) 232-5977
Motor Fuel Hotline: (317) 615-2630

Report illegal users of dyed fuel

Electronic Funds Transfer: (317) 232-5500
Investigations: (317) 232-3376
Warrant Division: (317) 232-2240
Legal: (317) 232-2100
Bankruptcy Section: (317) 232-2289