Main Content
Featured Content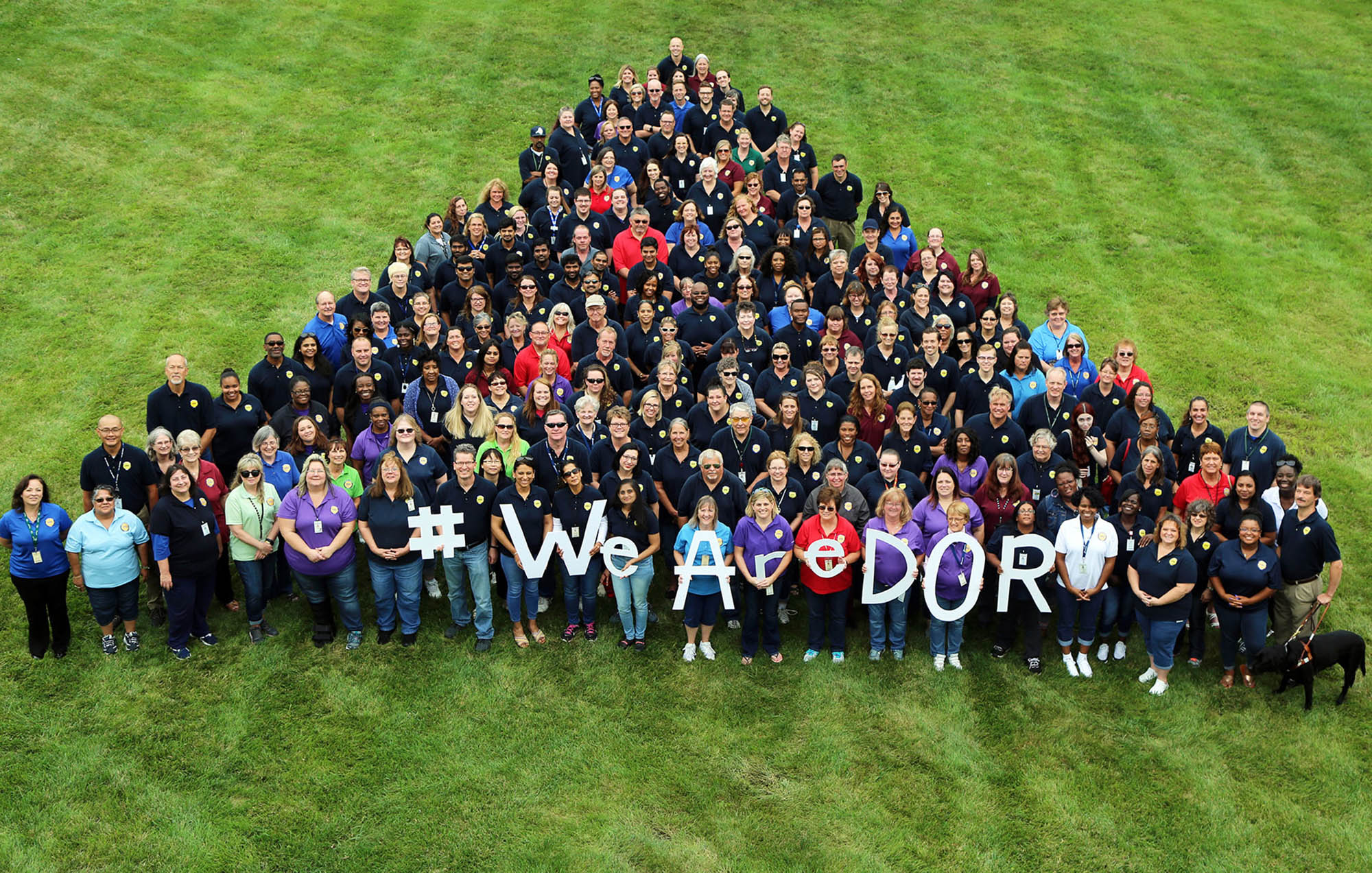 Great People & Best-In-Class Customer Service
We strive to be recognized as the premier tax administrator in the nation and a great place to work.
DOR Pyramid of Excellence
About the Department
The Indiana Department of Revenue (DOR) was created in 1947 and has been serving Indiana and its diverse population and business community for 71 years.
DOR's more than 600 dedicated team members administer over 60 different tax types and annually process more than $19 billion of tax revenue including:
Processing millions of tax returns
Handling pieces of correspondence and phone calls for hundreds of thousands of Hoosiers
Completing thousands of diverse audits
Addressing tax protest and legal issues
Working in-person with individuals, business owners, tax preparers and a variety of stakeholders
DOR's Core Values
In conjunction with DOR's journey to cultivate a healthy organizational culture, DOR has identified eight core values, listed below: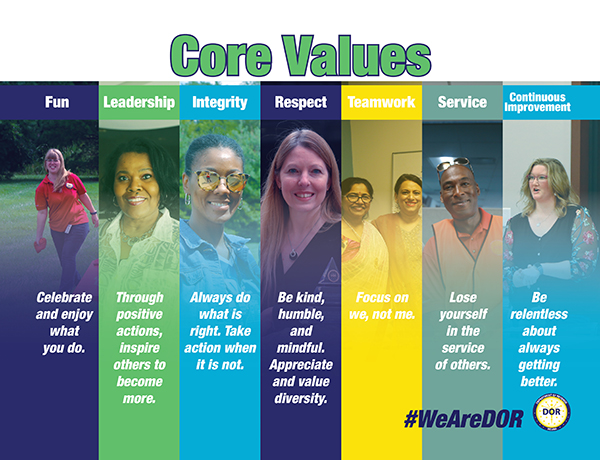 Continuous Improvement
Fun
Integrity
Leadership
Respect
Service
Teamwork
These values are utilized in DOR's recruiting, onboarding, training and performance management systems. They are also key components of our employee recognition and reward programs. You can read the mission and vision along with viewing the pyramid of excellence on the Mission and Vision page.
Annual Reports
Each year, DOR submits an annual report to the Governor's Office outlining the agency's accomplishments from the most recent fiscal year. Take some time to explore the improvements DOR has made over the last year.