Salamonie Lake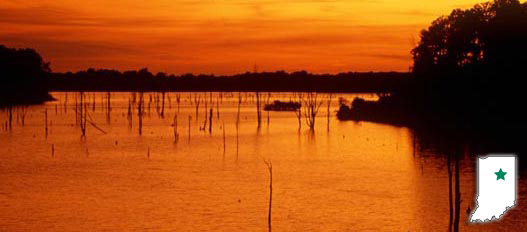 9214 W. Lost Bridge West
Andrews, IN 46702
260-468-2125
Salamonie Lake advisories
The Indiana Department of Natural Resources has adjusted services, events and operations to protect Hoosiers and prevent further spread of COVID-19. Please visit on.IN.gov/dnrcovid19 for a listing of what is open, closed, restricted and canceled.
Blue-Green Algae: Found in lakes year-round. More information.
TRAVEL DETOUR: The bridge is closed for construction on State Road 124 between 588 West and S 500 W, approximately one mile east of Mount Etna. It will remain closed through the end of October 2021. If traveling from the east on S.R. 124: Go south on S.R. 5 to I-69. Go south on I-69 to S.R. 218. Go west on S.R. 218 to S.R. 9. Go north on S.R. 9 to S.R 124. Go west on S.R. 124 to S.R. 105. Go north on S.R. 105 to the Lost Bridge West SRA sign (property entrance that leads to the campgrounds.) Please check back for updates.
Upcoming Events at Salamonie Lake