Article
Section
Victory Abandoned Mine Reclamation Project
The Victory mine processing and mining operations left a 245-acre area of gob, slurry, derelict concrete structures, trash, debris, a hazardous open slope entry and acid mine drainage problem in the adjacent Honey Creek.
This is how the sight looked in the mid-1980s when the Division of Reclamation began planning for construction..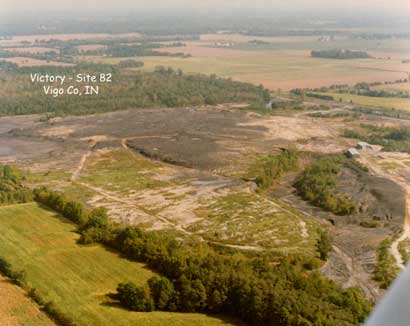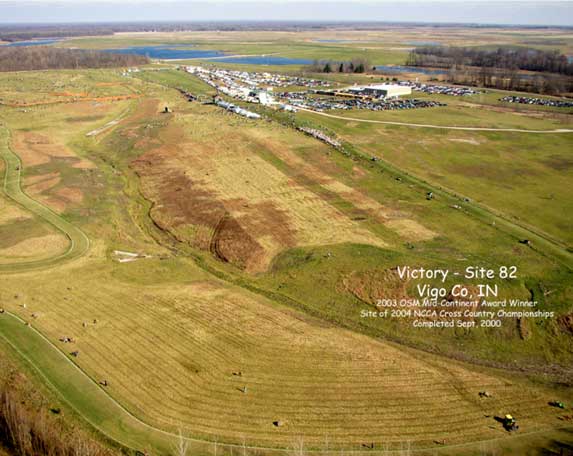 After reclamation the site was developed by a not-for-profit organization into the Wabash Valley Family Sport Center (a large community recreation center) and has drawn national attention by hosting the 2002 NCAA Division I Cross Country National Championships. The NCAA has also committed to hold the 2004, 2005 and 2006 National Cross Country Championships at the Victory site.