Jewelweed
Impatiens capensis
Uses: Food and medicinally
Description: Jewelweed is an herbaceous plant that grows 3 to 5 feet tall and blooms from late spring to early fall.
Learn More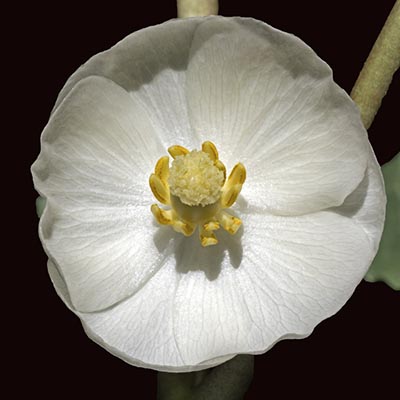 Mayapples
Podophyllum peltatum
Description: The waxy white flower has six petals and is about 2" in diameter.
Uses: Powerful laxative, get rid of intestinal worms, wart cure-all, and as an insecticide on crops.
Learn More