Certified Local Government (CLG) Program
The designation Certified Local Government indicates that a municipality meets certain qualifications and is, therefore "certified" to carry out specific regulatory and administrative preservation activities at the local level. To apply for this federal designation, a city or town must have:
A local preservation ordinance for the designation and protection of local properties
An active and qualified historic preservation commission
A qualified professional staff person to support the commission
An up-to-date inventory of historic properties within its jurisdiction.
In addition, the community must:
Participate in the process of nominating properties to the National Register of Historic Places
Provide for public participation in its meetings and activities.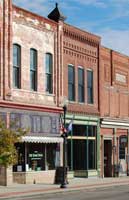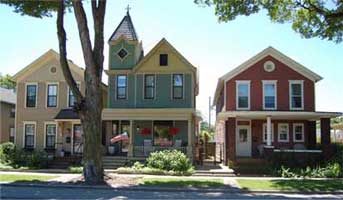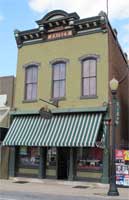 (L to R) Pendleton Historic District, Madison Co.; West End Historic District, Fort Wayne, Allen Co.; and Downtown New Albany Historic District, Floyd Co.
Benefits to the community
CLG communities qualify for technical assistance and training opportunities from the DHPA, gain a significant competitive advantage in applying for federal Historic Preservation Fund (HPF) grants, and receive a more advantageous grant-to-match ratio under this program. Federal guidelines require that at least 10% of each state's annual HPF allocation be disbursed to CLG communities. More than $100,000 in grant funding is awarded to Indiana's CLGs each year. Learn more about the HPF grant program here.
Indiana's CLG communities include:
Bloomington
Carmel
Crawfordsville
Crown Point
Elkhart
Evansville
Fort Wayne
Hobart
Huntington
Lafayette
LaPorte
Logansport
Madison
Mishawaka
Monroe County
Muncie
Nappanee
New Albany
Newburgh
Pendleton
Richmond
St. Joseph County
South Bend
West Lafayette