Hiking Rules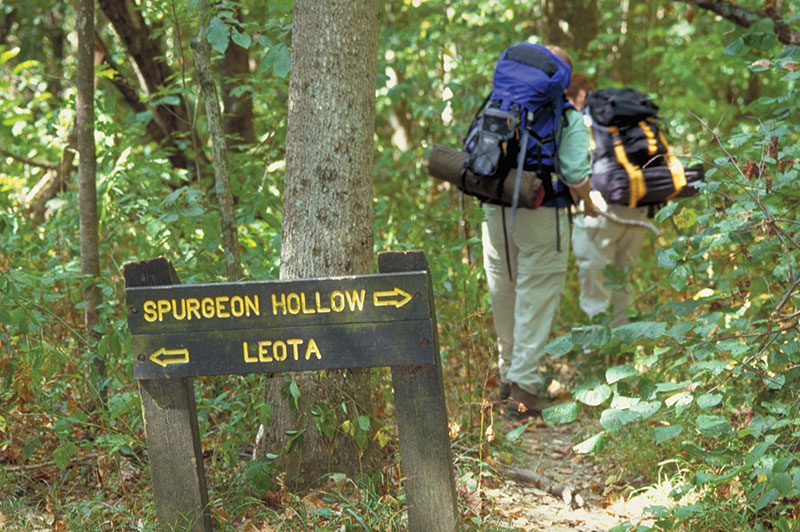 Hikers and backpackers should follow these suggestions for an enjoyable journey on the trail. In addition, review general property rules.
PRIMITIVE BACKPACK CAMPING is allowed along the trail under the following restrictions. Camping is prohibited from mile marker 0 to mile marker 2. Elsewhere, camping may be done only on public lands, at least a quarter-mile away from all roads, recreation areas, and trailheads, and a minimum of 100 feet from the trail. More modern types of camping are available at campgrounds at Delaney Park, Clark State Forest, and Deam Lake State Recreation Area.
OVERNIGHT TRAIL USERS should register at:
Indiana DNR Law Dispatch
4850 S. St. Rd. 446
Bloomington, IN 47401
(812) 837-9536
EVERYTHING CARRIED IN IS TO BE CARRIED OUT. Please respect these regulations, or camping may have to be prohibited in many areas.
HORSES AND WHEELED VEHICLES ARE NOT ALLOWED. No mountain bikes, ATVs, motorcycles, or other motorized vehicles.
BRING YOUR OWN WATER. It is not available from most of the streams shown on the map near the trail because they are dry during much of the year.
EMERGENCIES should be directed to the Indiana DNR Law Dispatch at (812) 837-9536.
TRAIL ROUTES may change due to environmental conditions or property management activities. Re-routes will be marked. View re-routes.
STAY ON PUBLIC PROPERTY and designated footpaths whenever possible. Do not trespass on private property. Hikers are responsible for helping maintain good relations with private property owners.