Songbird Deaths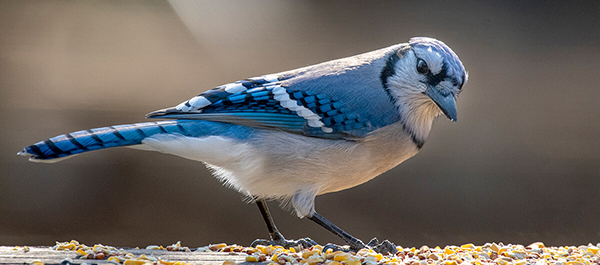 Report A Sick Bird
In late May, DNR started receiving reports of sick and dying birds from Monroe County with neurological signs, eye swelling, and crusty discharge around the eyes.
Reports of sick and dying birds now include 69 counties, including: Allen, Bartholomew, Benton, Boone, Brown, Carroll, Cass, Clark, Clay, Clinton, Crawford, Dearborn, Decatur, DeKalb, Delaware, Dubois, Elkhart, Fayette, Floyd, Fulton, Gibson, Grant, Greene, Hamilton, Hancock, Harrison, Hendricks, Henry, Howard, Huntington, Jackson, Jasper, Jay, Jefferson, Johnson, Kosciusko, LaGrange, Lake, LaPorte, Lawrence, Madison, Marion, Marshall, Monroe, Morgan, Newton, Noble, Ohio, Orange, Owen, Parke, Porter, Pulaski, Putnam, Randolph, Ripley, Rush, Shelby, St. Joseph, Starke, Sullivan, Tippecanoe, Union, Vanderburgh, Vigo, Warrick, Washington, White, Whitley.
Multiple bird species have been reported as affected, including American robin, blue jay, brown-headed cowbird, common grackle, European starling, sparrow, house finch, northern cardinal, red-headed woodpecker, and wren.
DNR staff have collected samples and submitted them to the Indiana Animal Disease Diagnostic Laboratory. Final laboratory diagnostic results are pending – the cause or transmission is currently unknown and still under investigation.
All birds have tested negative for avian influenza, West Nile virus, and other flaviviruses, Salmonella and Chlamydia (bacterial pathogens), Newcastle disease virus and other paramyxoviruses, herpesviruses and poxviruses, and Trichomonas parasites. Other diagnostic tests are ongoing.
As the investigation continues, the DNR recommends all Hoosiers remove their birdfeeders, including those for hummingbirds, statewide.
Latest News
Subscribe for Page Updates

Page updated 7/13/2021
Questions & Answers