Stop the Bleed: Bleeding Control for the Injured

Stop the Bleed is a national campaign launched by the White House in 2015 with two main goals:
Inform and empower the general public to become trained on basic trauma care in order to stop or slow bleeding during emergencies.
Increase bystander access to bleeding control kits.
As part of the agency's training and preparedness goals, the Indiana Department of Homeland Security (IDHS) is working to make Bleeding Control Basic courses more readily available throughout Indiana.
Bleeding Control Courses
Resources
Stop the Bleed website
Save a Life flow chart
Stop the Bleed poster
Stop the Bleed: Bleeding Control booklet
For Trainers
Stop the Bleed training report form
Training to Save Lives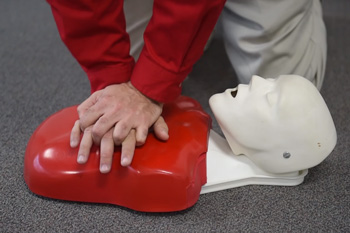 CPR Demonstration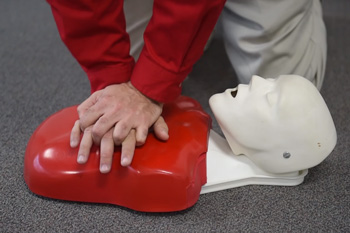 CPR Demonstration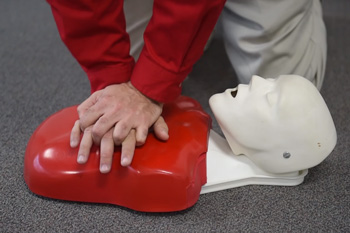 CPR Demonstration
Knowing what to do in an emergency can save a life, and that is what Emergency Medical Services (EMS) personnel do every day. Paramedics, emergency medical technicians and other first responders work hard to help Hoosiers survive, and the IDHS EMS Section helps train and certifies these professionals.
IDHS even has an ambulance-turned-laboratory available for public safety agencies to train on using specialized equipment.
First aid skills such as stopping bleeding are invaluable. Visit the EMS How-To Videos page for videos demonstrating how to perform CPR and how to use an AED in the event of a cardiac arrest.