Communications and Dispatch
IDHS Emergency Preparedness and Response staff members regularly participate in FEMA and Civil Air Patrol exercises in addition to responding to state emergencies and disasters. The agency retains several vehicles for emergency operations and responses as well as for training purposes. Satellite phones have been installed in response vehicles, and a satellite dispatch system is installed in the State Emergency Operations Center (SEOC). These and other systems and equipment allow the department mobility that is vital when disasters strike around the state.
When not in use, some of the agency's vehicles can be requested for training or community events around Indiana:
Requests for real-world or exercise support by emergency managers are processed through their county's assigned district liaison or the SEOC.
Fire-training equipment is available from the Academy via the Acadis Portal.
Event organizers may use the Special Events Request Form to request a vehicle as part of the invitation for IDHS to attend. Please note that IDHS cannot fulfill all requests, for reasons such as distance, time and resources needed.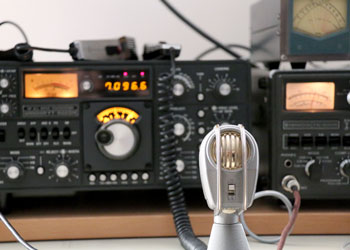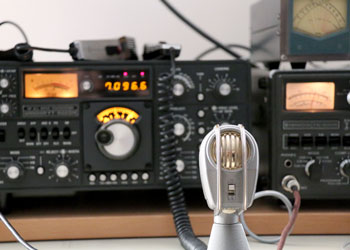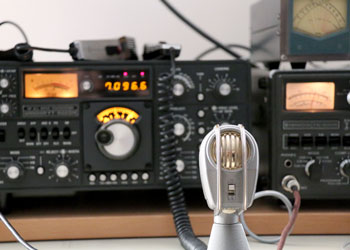 Ham Radio
IDHS maintains a Radio Amateur Civil Emergency Service (RACES) team of volunteer amateur radio operators (also known as ham radio operators) that assist when government emergency management offices need communications support, such as in the event of an infrastructure failure. Learn more about the IDHS RACES team
Agency Vehicles

Not all vehicles listed
Mobile Command Center

Mobile Command Center

The Mobile Command Center is on-call 24 hours a day to maintain contact between personnel in the field and the State Emergency Operations Center (SEOC).

At a Glance

Satellite system for data and telephones
Integrated telephone system to provide cell, satellite or hard-line capabilities
System to enable interoperability and additional capability for amateur radio operations
Accommodates a standard crew of 12, expandable to 21
Crew consists of IDHS staff and all major response agencies and support personnel
21 workstations each with a designated laptop supported by two servers
Nine radio workstations to provide each response agency with its own talk groups and mutual aid integrated into each station

Features and Capabilities

53 feet long
Expandable to 15 feet wide
Operates on a 80-kilowatt generator or stationary power
Wireless weather station to provide constant weather updates
42-inch smartboard/flat screen capable of serving as a large-screen display for operational information
42-inch flat screen for video teleconferencing
52-foot telescoping mast with 360-degree tilt/pan/zoom camera capable of supporting additional antennas

Event Coordination Center

Event Coordination Center

At a Glance

Fifth-wheel trailer designed with maximum workspace and limited technology capabilities
Towed by a 3/4-ton dedicated pickup truck
Deployed by a single individual (no CDL required)
Capable of seating 13 personnel at workspaces, but no laptops or VOIP phones

Features and Capabilities

28 feet long
Operates from either shore power or an on-board 7-kilowatt generator
On-board HVAC system for heating and cooling
Satellite connectivity
Wi-Fi (state/public)
VHF, UHF, 800/700 MHz and HAM fixed mobile radios and bank chargers available for user-supplied portable 800 MHz radios
20-foot manually raised mast camera with PTZ camera, on-board viewing and recording capabilities
Two outside awnings
ADA-compliant ramp in the rear of the trailer

EMS Mobile Simulation Laboratory

Mobile Simulation Laboratory

At a Glance

The Mobile Simulation Laboratory is a free educational resource available to EMS and fire instructors all over the state of Indiana. High-fidelity simulation provides instructors with the ability to expose students and seasoned EMS personnel to real-world situations in a safe environment.

For more information, visit the Sim Lab page or contact esimlab@dhs.in.gov.

Features and Capabilities

Multiple human patient simulators