Main Content
Article
COVID-19 Critical Industries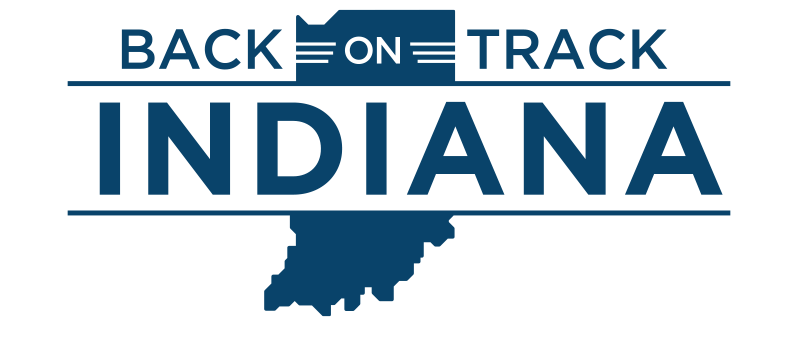 Back on Track Indiana Plan
On May 1, Gov. Eric Holcomb announced a plan to ease restrictions around the state. Details are available at the Back on Track Indiana website.
Stages of Reopening
The governor's plan is being implemented in stages, though not all areas of the state will be at the same stage at the same time, depending on local conditions.
The stages are based on four principles: total COVID-19 hospitalizations declining for 14 days, retention of healthcare system surge capacity (ICU beds, ventilators), retention of the ability to test all symptomatic Hoosiers (and healthcare workers, essential workers, first responders and others specified on the ISDH website) and health officials having the systems in place to conduct contact tracing of all COVID-19 cases.
These are subject to change.
Indiana Stay-At-Home Order
Executive Order 20-26 was issued May 1 and extended and modified the Stay-At-Home Order, with restrictions beginning to ease in stages starting May 4. In addition, Executive Order 20-25 was issued May 1 and extended the public health disaster emergency. It also renewed executive orders 20-02, 20-03, 20-17 and those supplementing Executive Order 20-02 (20-04 through 20-24) or stating they continue for the duration of the public health emergency.
On March 23, Indiana Governor Eric Holcomb issued Executive Order 20-08, ordering all Hoosiers to stay at home from March 25 to April 7 unless they are performing essential functions or work in essential industries. This order was replaced on April 6 by Executive Order 20-18, which was in effect until April 20. Executive Order 20-22 extended the Stay-At-Home Order and was in effect from April 20 through May 1.
The Stay-At-Home Order instructs Hoosiers to stay home except for matters of health and safety, for necessary supplies and services, for outdoor activity (with social distancing), for certain types of work and to take care of others. The order cites some business and industry exceptions while all others are to cease operations until the order expires. The order mirrors federal Cybersecurity and Infrastructure Security Agency (CISA) recommendations.
What does this mean for your job and your business?
If you work in the healthcare industry, you are considered critical in this public emergency.
If you deliver food and necessary supplies to stores, you need to stay on the road.
If you work in public safety or public service, you are needed now more than ever.
Other industries may need to close temporarily to help combat against COVID-19.
The industries in the table below are broad examples of businesses that may remain open. This is not a complete list.
Examples of Industries Remaining Open
Child protective services
Hospitals*
Doctor's offices*
Lawncare & landscaping services, nurseries (under specific conditions)***
Dog and other pet grooming**
Mail services
Garbage pickup
Pharmacies
Gas stations
Public safety agencies (EMS, fire, police)
Grocery stores
Public service hotlines
Healthcare facilities*
Public transit
*Certain health procedures may be re-allowed per Executive Order 20-22. See the FAQs section on this page, specifically "Can I see my dentist, optometrist or dermatologist?" Executive Order 20-24 allows resumption of elective and non-urgent medical procedures under certain conditions.
**Pet groomers may operate under specific conditions that are detailed in the FAQs section on this page. See "Is pet grooming an essential business?"
***Lawncare & landscaping services, nurseries: These services may be performed under specific conditions that are detailed in the FAQs section on this page. See "Can lawncare and landscaping services (nurseries and garden centers) remain open?"
The order cites some exceptions to essential services as well, such as restaurants or bars that can provide off-premises consumption or work through third-party delivery services. These exceptions are in Executive Order 20-04 and Executive Order 20-10. Executive Order 20-11 expanded carryout services for bars and taverns, and Executive Order 20-14 extended measures from the other executive orders (further extended by Executive Order 20-18).
Ask a Question
If you have any questions about your industry or need additional guidance to provide to your employees, see the FAQs section below. If you still need help, call the Critical Industries Hotline at 877-820-0890 or email covidresponse@iedc.in.gov.
Still not sure if your business should close or stay open?
Submit your question for guidance from the Indiana Economic Development Corporation:
Submit a question
General questions from the public or healthcare provider inquiries about COVID-19 may be directed to the ISDH COVID-19 Call Center at the toll-free number 877-826-0011 (available 8 a.m. to midnight).
Latest News
Resources
Help While Temporarily Out of Work
Frequently Asked Questions