Main Content
Article
Winter Weather Preparedness
The National Weather Service predicts a wet winter with periods of cold and mild temperatures for Indiana.
Regardless of which weather conditions occur, it's important for Hoosiers to prepare for the various safety hazards winter can throw at them.
Winter Traveling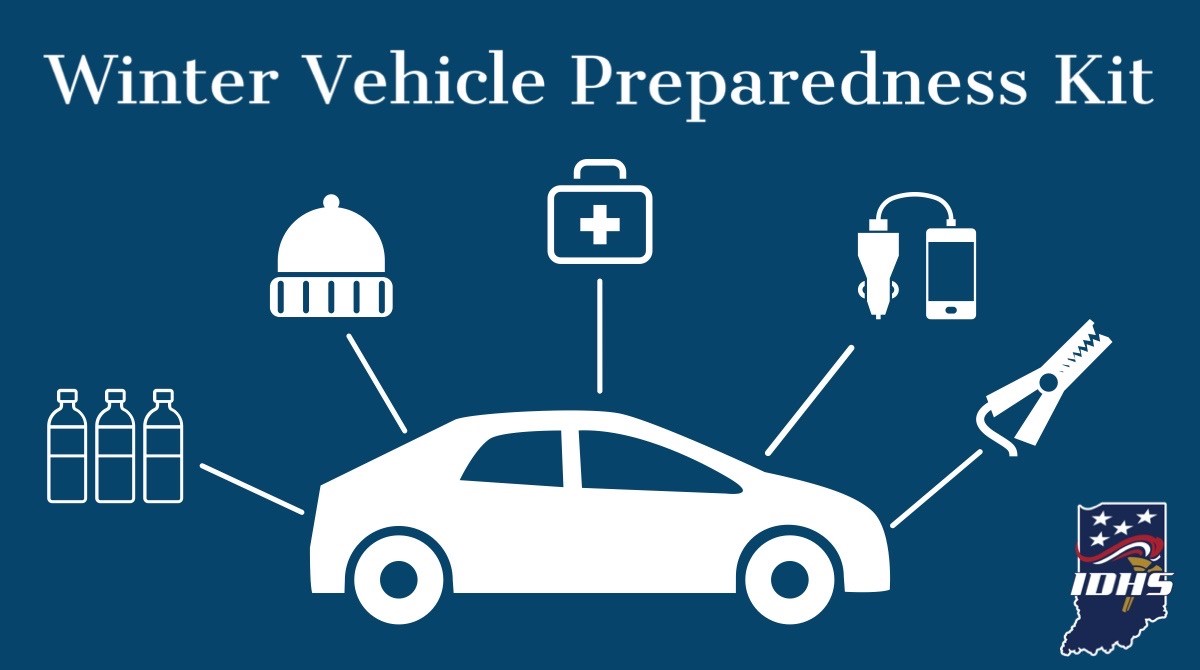 Winter weather conditions can make traveling tricky and hazardous. Hoosiers are encouraged to keep driving to a minimum during extreme winter weather.
When traveling is necessary always be prepared before leaving home. Every vehicle should have a fully-stocked emergency kit with items such as extra blankets, spare clothes and a flashlight. In the situation of an accident, these items will help keep passengers safe if emergency personnel is delayed by weather conditions.
A few simple safety measures that can help prevent an accident are regularly checking local weather reports, the IDHS County Travel Advisory Map and leaving enough distance between cars to allow time for braking. A complete maintenance check-up will also help ensure vehicles are operating properly before winter weather occurs.
Alternative Heating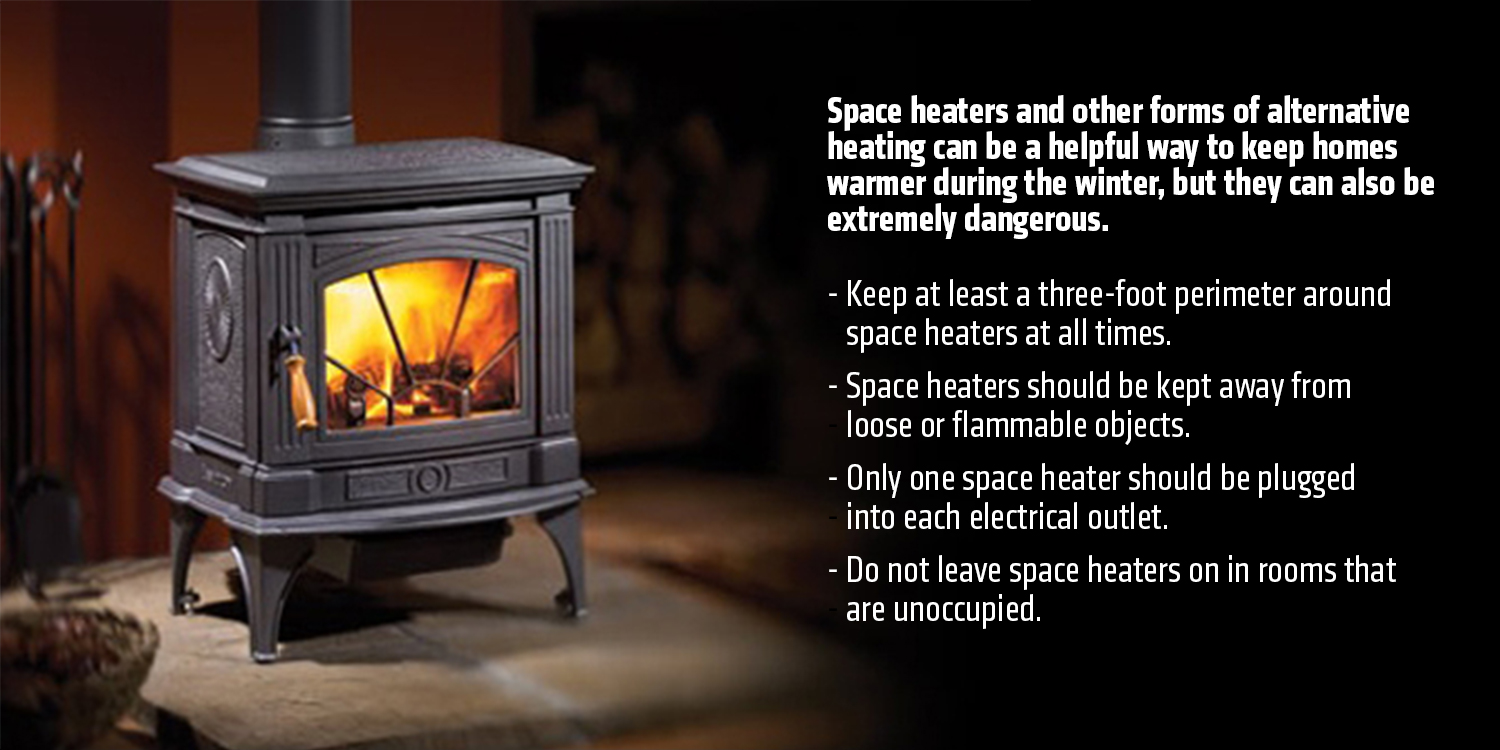 A leading cause of injury and death during the winter months stems from the improper use of alternative heating sources.
"I always encourage Hoosiers to use portable space heaters, fireplaces or wood stoves as a last resort method to stay warm," Stephen Cox, Indiana State Fire Marshal, said. "However, if they are going to be used, everyone needs to practice caution with the equipment. One tip I share with others is heating sources need supervision, so always turn space heaters off before you go to bed or leave the home."
Most safety measures cost nothing and take very little time to complete, such as making sure there is a three-foot space between flammable objects and space heaters at all times. The space lowers the chances of something such as a curtain or blanket getting caught and catching on fire.
Extreme Cold Weather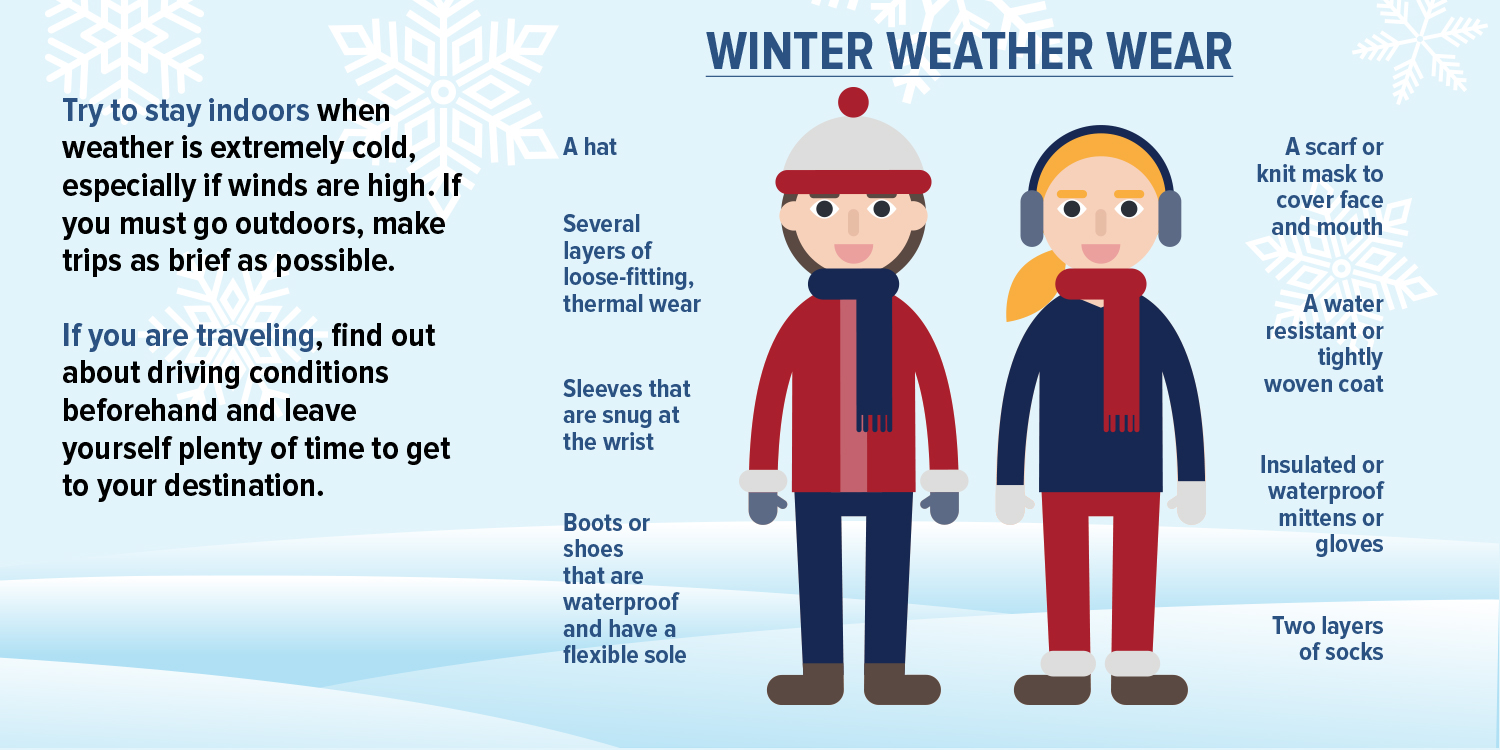 Jan. 30, 2019, set a new record for the coldest high temperature at 3 degrees Fahrenheit. Cold weather illnesses such as hypothermia can occur at 40 degrees Fahrenheit. A few warning signs are numbness, extremely low energy, discolored skin and fumbling hands.
The main priority during bitterly cold temperatures is keeping the body warm. The best plan of action is to limit outdoor work and traveling as much as possible. If going outdoors is necessary, Hoosiers should bundle up with scarves, mittens, hats and a warm coat.
A fully-stocked emergency kit also is a great item to have in the situation of a power outage due to high winds or ice. A few items to include are extra blankets, gloves, water and a complete change of clothes for everyone in the household.
Pets and animals also should be thought of during cold temperatures. Keep pets indoors as much as possible, provide a warm shelter for outdoor animals and make sure they have plenty of non-frozen water.
Visit GetPrepared.in.gov for additional winter weather safety information.