Main Content
Article
Low-Head Dam Safety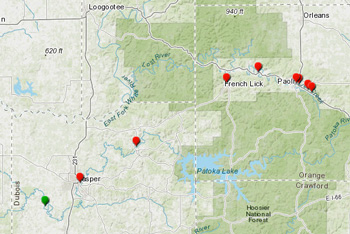 Map of Low-Head Dams in Indiana
In March 2020, the Indiana legislature passed House Bill 1099, which prohibits people from accessing low-head dams and the waters within 50 feet of the dams when warning signs are present, among other provisions. For National Dam Safety Awareness Day on May 31, the Indiana Department of Homeland Security (IDHS) urges Hoosiers to learn more about low-head dams, where they are and to avoid them.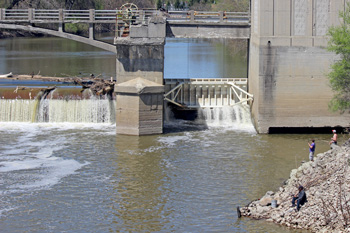 What is a low-head dam?
A low-head dam is a manmade structure spanning a river or stream channel in which water flows over the entire length of the top of the dam. Moderate-to-high currents flowing over these dams create strong turbulent and recirculating forces that can pull and trap individuals underwater. These dams typically range from a 1- to 15-foot drop. Because of their relatively small size and drop, low-head dams may not always appear to be dangerous.
Low-Head Dam Safety
Resources
Download low-head dam safety tips