Article
Section
Winter Storms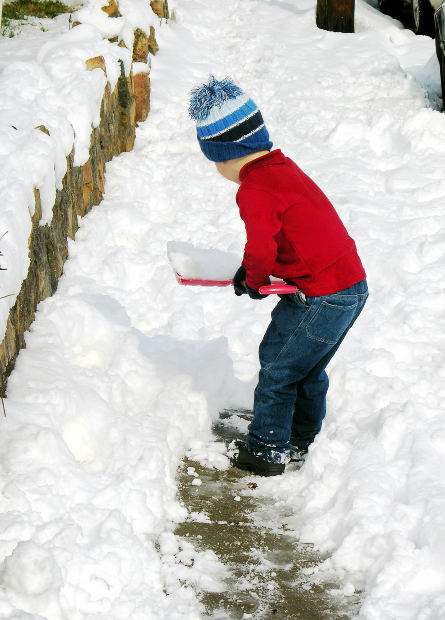 Visit the links below for information that will help you "weather" wintertime in Indiana.
Winter Storm - Power Outage Information
Before a Winter Storm
Assemble an emergency supply kit with:
Non-perishable food and water for three days, including a gallon of water per person, per day.
Battery operated all hazards radio
Flashlight
Extra batteries for radio and flashlight
First aid kit
Extra clothing, sturdy shoes, blankets, and personal hygiene items
List of emergency phone numbers
Important documents (copies of photo ID, social security card, insurance and banking information)
Cash, especially small bills. Power outages can limit use of ATMs and credit cards.
Special items (baby formula, insulin, life sustaining medication)
Create a family emergency plan that includes how to contact one another if you are not together when disaster strikes, and how and where to reassemble.
Prepare your home by:
Insulating with weather stripping around doors and windowsills.
Insulating pipes with plastic or newspapers and allow water from faucets to drip a little to avoid freezing.
Learning how to shut off water valves if a pipe bursts.
Removing dead tree branches from around your home. Ice and snow can cause limbs to snap and could do damage to your property.
During a Winter Storm
Don't attempt to go out and get something.
Make sure heat source is safe. Many fires start via unsafe heating.
Keep items three feet away from heaters.
Use floor mats for extra insulation.
Move around to keep your blood circulating.
If you are with someone, share body heat.
If you are stranded in your car, do NOT attempt to get out and go find help unless its within 100 yards.
Run the car 10 minutes each hour to keep warm, but make sure the tailpipe is not blocked or you may suffer from carbon monoxide poisoning.
Winter Storm Terms
Winter Storm Advisory: Cold, ice and heavy snow are expected.
Winter Storm Watch: Heavy snow and ice are very possible over the next couple of days, so finalize preparations and listen to a weather radio or forecasts.
Winter Storm Warning: Severe winter weather is in the area. Heavy snow and/or ice will begin soon.
Blizzard: Strong winds over 35 mph along with snow that reduces visibility.
Sleet: Rain that falls and turns into ice before it hits the ground.
Freezing Rain: Rain that falls and turns to ice once it hits a surface.