About
PURDUE WINS! The Takeover IN.gov fundraiser is supporting the Tyler Trent Cancer Research Endowment is closed! All the colleges and universities in Indiana were represented and PURDUE received the most money between Oct. 21 – Nov. 27. The Purdue colors will now take over the IN.gov homepage with its logo and color scheme from Dec. 2- 13.
Purdue received a total of 30 donations with a total of $600.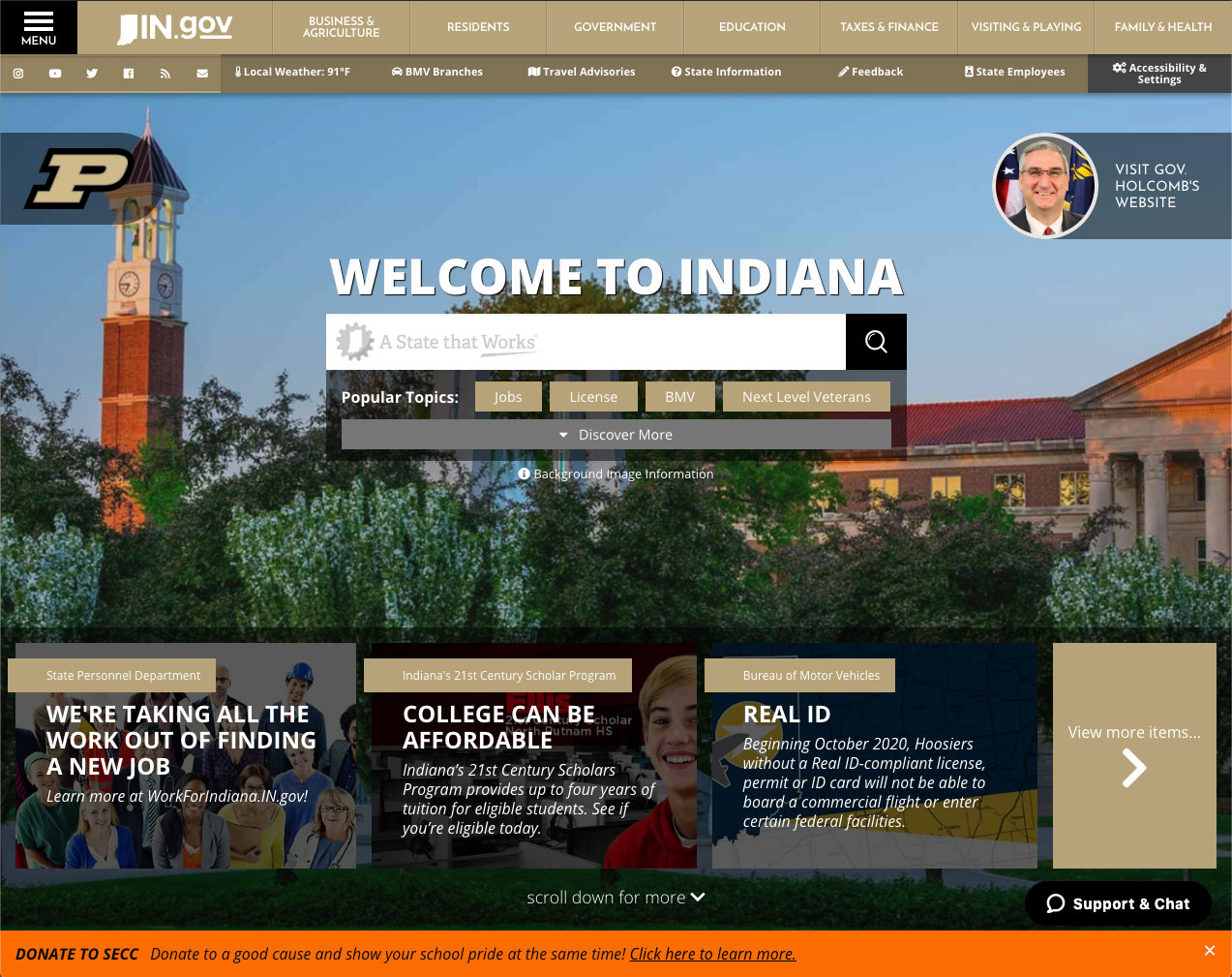 Charity Leaderboard (In Order of Donation Totals)
| School Name | Donation Total | # of Donations |
| --- | --- | --- |
Grand Total
---
Share this with your Friends!