Talent Talk: August 2020
2nd Annual Indyfluence Goes Virtual in 2020
Published August 20, 2020 by Amber Robinson, Communications Coordinator for Indiana Office of Career Connections and Talent; and Ciara Johnson, University of Illinois at Urbana-Champaign Student/Roche Diagnostics Intern
---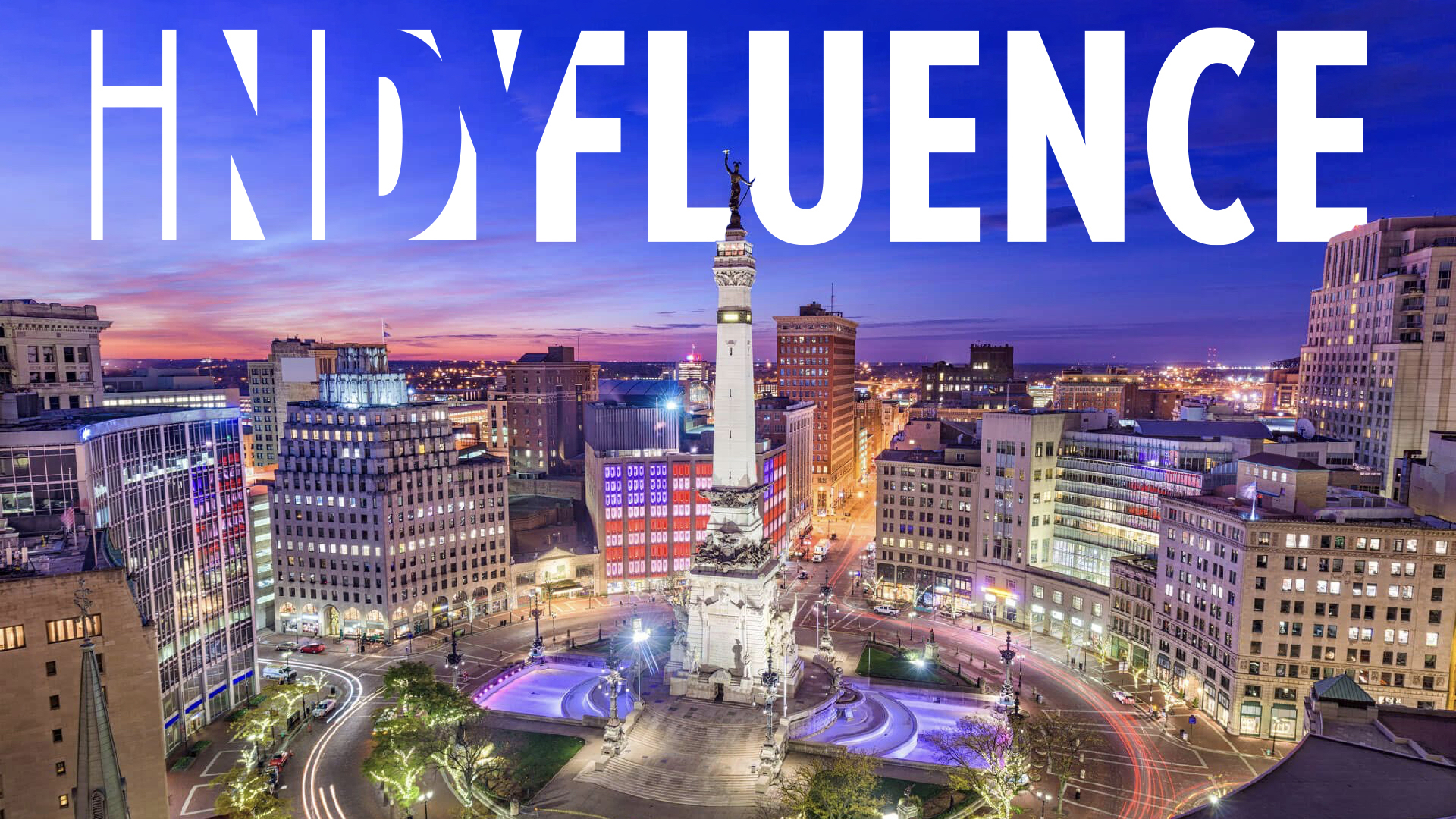 With the COVID-19 pandemic came a realization among employers and educational institutions about the true power of technology. We've heard of online college courses, and may have taken one or two ourselves; we've heard of remote work, and may have had a handful of friends who previously functioned in that capacity as a norm. But the inability to meet in person for work or class instruction forced many to think beyond the desk.
As another summer (albeit, an atypical one) comes to a close, we reflect on how internships also experienced a shift from the tangible to the virtual world. Indianapolis' 2nd Annual Indyfluence, an immersive program designed to build connections between the interns, employers and the community while promoting the development of young professionals in Indiana, pivoted quickly to ensure local interns were still able to get a feel for what it's like to work and live in Indy.
With nearly 70 percent of participating interns working remotely due to COVID-19, organizers of the first-of-its-kind, one-day community service and networking event that debuted in 2019 transformed the original in-person Indyfluence experience into an immersive four-week virtual program.
The 2020 virtual Indyfluence program engaged more than 500 interns from over 100 universities, 34 states, and three countries learning about the benefits of living, working, playing, and contributing in Indy as a young professional, with the goal of retaining Indiana graduates and ensuring a strong and diverse talent pipeline.
Over the course of four weeks, participating Indyfluence interns had the opportunity to meet Indy, learn from Indy and give back to Indy through virtual events hosted via www.Indyfluence.com, Slack, Zoom, WebinarJam, Microsoft Teams, and various social media platforms.
One of these interns was Ciara Johnson. Ciara is a Chicago native studying integrative biology at the University of Illinois at Urbana-Champaign. For the past two years, she has interned with Roche Diagnostics, the world's largest biotech company, in Indianapolis and participated in both the 2019 in-person and 2020 virtual Indyfluence events.
Ciara walks us through her experience with the 2020 virtual Indyfluence program, offering her unique perspective as a two-time Indyfluencer:
Week 1: Meet Indy - Indyfluencers experience what it's like to live in the Indy region, network with a diverse group of young professionals, and discover ways to make an impact in the community.
"The fact that I am not from Indy, makes me kind of anxious. There is so much to learn about the city that my company is located in, but it is all new to me. The internship is virtual and brings even more unknowns since I won't have the opportunity to actually experience life in Indy. The first week of Indyfluence helped to ease those worries by granting me a virtual alterative to experiencing Indianapolis culture. I had the opportunity to hear, see and experience Indianapolis from my home in Chicago as the Welcome Event showcased videos, panelists and activities that display Indy's culture."

Weeks 2-4: Learn from Indy - Indyfluencers discover personal and professional growth opportunities and learn how easy it is for young leaders to become engaged with and make a difference in Indianapolis.
Week 2
"This week was the 'Lead Indy' event. I went into this week excited to learn more. I had the opportunity to hear from young leaders who are making a difference in the city. This really appealed to me because it showed me how I can begin to make a difference in the city as well. I learned about the positive impact young leaders are having in the public, private and philanthropic sectors within Indy. I also learned more about what I can do now as a young professional with a future in the Indianapolis area."

Week 3
"This week I got to attend 'Ally4All,' a training program created by Roche Diagnostics Diversity and Inclusion. This event focused on how we can all begin to be an ally by learning what allyship is, who an ally is, and the tools that are needed to be a successful ally. As a young minority, this deepened my sense of community that I now share with Indianapolis. I learned so much about how to speak up in certain situations, how to be a resource to others, and how to ensure that my impact is positive."

Week 4
"This week I had the opportunity to attend 'Make it Safe to Thrive,' a training program created by Eli Lilly. The program was a scenario-based education and awareness campaign about psychological safety. During the program, I was challenged to use my skills and awareness in unique workplace scenarios. The program aided in my understanding of the impact biases I might have in the workplace and how I can become aware of those to ensure a successful work environment. This deepened my understanding of what Diversity and Inclusion means to me and gave me new tools to ensure that everyone feels like they belong!"
Week 4 also presented Indyfluencers with the opportunity to give back to Indy by engaging in an interactive, collective impact grant experience resulting in a gift of $10,000 to one or multiple local nonprofits of their choosing.
"The last week of Indyfluence was a time to reflect on the amazing experiences I had in the past four weeks. The last event of Indyfluence, called the Indyfluence virtual give back event, brought all the interns to convene for one last time before our internships concluded. The virtual give back event granted us experience volunteering in a virtual format as we had the opportunity to vote on which organization we wanted to give back to as Indyfluence interns.

All of the organizations, Hear Indiana, 100 Black Men of Indianapolis, and Horizon House, were very deserving of receiving the $10,000 gift. During the final few minutes of the event, we discovered that 100 Black Men of Indianapolis received the most votes and would be receiving the $10,000; however, the event was not over yet! Indyfluence announced that both Horizon House and Hear Indiana would also receive a monetary donation each of $2,000.

Learning about the volunteering organizations and receiving a re-cap of the summer allowed me to enjoy the program one last time. It affirmed all of the experiences I had and allowed me to recall why Indyfluence was so impactful for me this year."
While planning for next year's Indyfluence has not yet begun, it will likely involve the virtual elements offered this year, even if only as enhancements to a primarily in-person program according to Indyfluence Program Lead Nicole Halper.
"I'm glad I was still able to experience it, even though it was all virtual," said Ciara. "Some might think that because it's virtual that it might not be as fulfilling, but the Indyfluence programming, the people they had as panelists who talked to us about their experiences, and even the cool videos give you a feel of what Indianapolis has to offer."
As the year progresses, our hearts and minds remain open to opportunity when it comes to the future, especially looking toward the futures of work and education in Indiana.
Learn more about Indyfluence, including how to become involved, by visiting Indyfluence.com.