Creative communities have high concentrations of creative assets. Here's what that looks like in Wabash and Kokomo.
Wabash
Wabash has seen an incredible transformation in the last decade. Institutions like Honeywell Center and Wabash County Museum were original anchors. Each year a new project created more momentum: the construction of a brand-new YMCA, restoration of Charley Creek Inn, installation of district-wide public art, facade improvements, new skate park, Riverfront Plaza, re-development of landmark buildings, and an all-inclusive playground.
The tipping point was in 2012 with the city-wide adoption of "Public Art Master Plan: A Roadmap for Creative Placemaking" with an emphasis on Downtown District Development. The District was beautified by a strategic plan to revitalize Downtown as the "hub" of the community. Benches lined the streets to encourage pedestrians. A neglected alley was transformed into a gorgeous art walk. First Fridays became a monthly street festival with thousands in attendance.
In 2014, the Indiana Office of Community and Rural Affairs designated the City of Wabash a Stellar Community. Wabash used the grant for significant improvements to the District including a $1.3 million facade program, Rock City Loft affordable senior housing, and Eagles Theatre renovation. By the end of the grant, Wabash was recognized as one of the premiere examples of rural downtown development.
In 2016, Small Business Revolution on Main Street selected Wabash as its season one winner, from over 10,000 cities coast-to-coast. The city received a $500,000 branding and business assistance package from Deluxe Corporation. The series aired on Hulu with celebrity host and entrepreneur (and shark from Shark Tank), Robert Herjavic. A national audience started flocking to Wabash, especially the District, after seeing the charm of Wabash. Some of them even moved to Wabash, including a dulcimer maker that left his life in California to buy a storefront in the District!
Wabash has since mentored numerous communities including Huntington, Marion, Columbia City, Portland, and Edinburgh. The Wabash Cultural District offers a speakers' bureau on "Creating and Implementing a Master Plan for Public Art." Wabash has even presented at the Great Lakes Main Street Conference hosted by the Office of Community and Rural Affairs.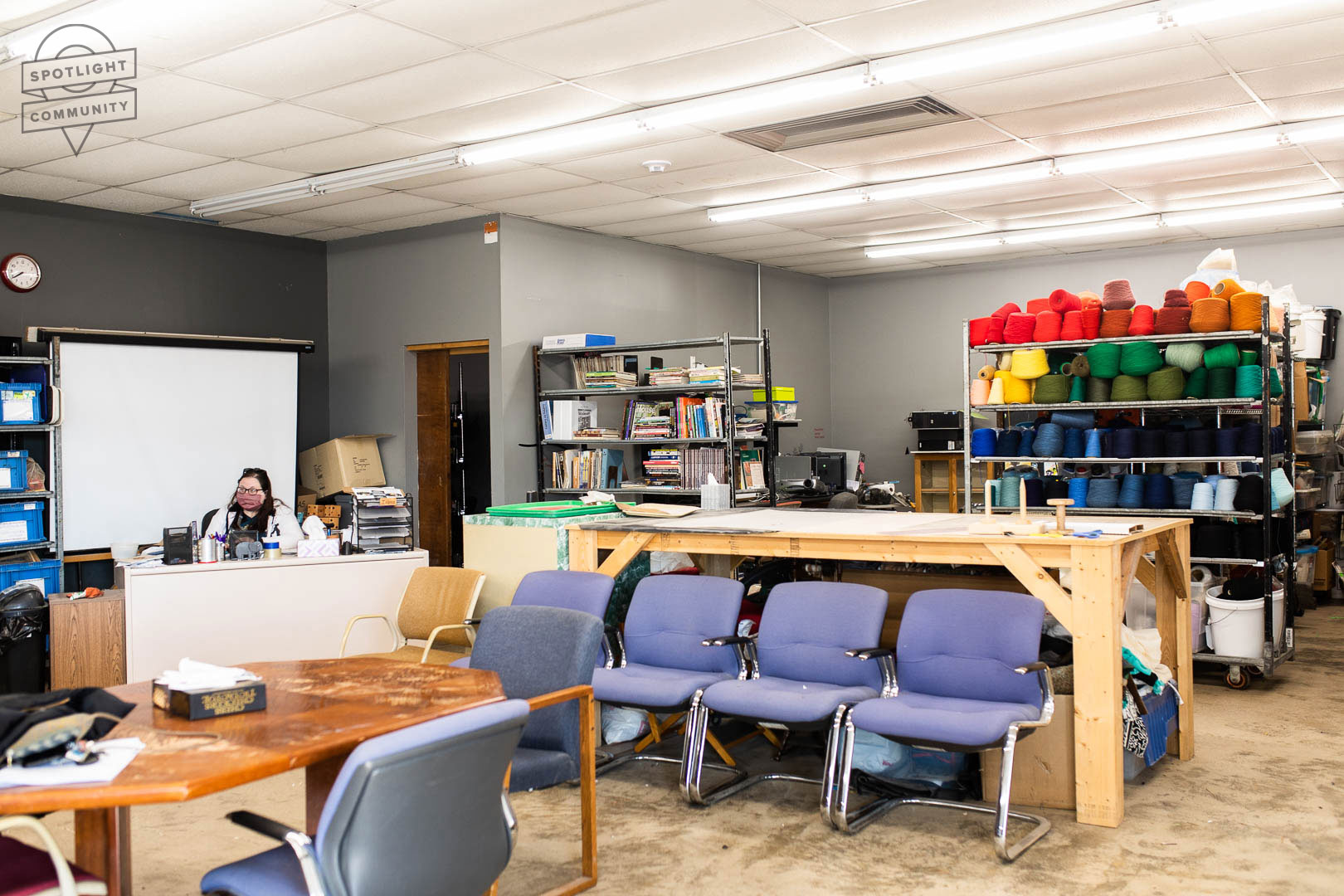 Kokomo
Kokomo has long thrived in the automotive industry, developing as a community of hard workers ready to roll up their sleeves and get the job done. However, during the economic downturn over a decade ago, the community took a hard hit, at one point being designated one of the fastest dying cities in America.
Today, a stroll through the Kokomo reveals a rich, vibrant art scene with unique and accessible installations. With multiple art galleries within walking distance, alleys featuring local artists' creations, spaces for outdoor performances and so much more, Kokomo is not the city it was a decade ago. It is now a "Maker City." In fact, residents say they chose Kokomo for its unique and vibrant art and maker culture. But that doesn't mean the community has forgotten its automotive heritage. Instead, they embrace and celebrate it, with a key installation being a replica of the first car built by one of Kokomo's most influential inventors, Elwood Haynes.
That history is recognized not only in art, but in preserving existing structures. Over 500 new housing units have been built in the last few years alone, many in renovated spaces. With new places to live in the downtown area, the community has focused on transforming the Riverwalk District, adding an outdoor amphitheater and connections to the waterway with nearby neighborhoods. New residents are citing the growing arts scene as the reason for moving to Kokomo. While it is referred to as the Kokomo Downtown District, it is recognized as the premier gathering place for the community to enjoy arts and cultural activities of all kinds.
Residents and visitors alike gather downtown to enjoy fresh food from local restaurants or to buy fresh produce from the Kokomo Downtown Farmers Market. On a warm, sunny day, the alleys fill with people enjoying their lunch or a conversation with friends. Foster Park becomes a space for residents and visitors to enjoy free entertainment by bands from around the country.
---
Wabash and Kokomo have both been recently recognized as Spotlight Communities as a celebration of this work. Interested in learning more about Spotlight Communities and the Creative Community Pathway? Click here.
---
Program Contact
Paige Sharp
Deputy Director of Programs
Indiana Arts Commission
psharp@iac.in.gov