A new online platform from the Indiana State Archives connects genealogists and researchers to millions of digital records. The Indiana State Digital Archives simplifies the process of searching the State Archives' holdings by enabling patrons to instantly locate records from their own computer, saving them time and money.
The Digital Archives differs from Indiana Memory because it is record-based. It provides individual listings of vital records available in the State Archives' collections as opposed to Indiana memory, which is document/manuscript-based and provides a digital copy of original Indiana newspapers, historic documents and state publications, among others. The Digital Archives provides listings of commonly sought-after materials such as death, prison, military, and naturalization records. However, it also contains many rare indices like slave and adoption records, and registries such as negro and mulattos by county, the Indiana School for the Deaf, and the Soldiers and Sailors Children's home.
Please visit www.digitalarchives.in.gov often as its online platform is continually updated with new indices and resources. If you or a patron cannot locate a desired record and believe it may be found at the State Archives, feel free to contact a collection specialist at (317) 591-5222 or arc@icpr.in.gov for assistance.
NEH Seeks Applicants for New We the People Bookshelf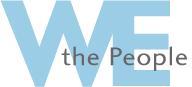 The National Endowment for the Humanities (NEH), in partnership with the American Library Association (ALA), is offering a unique new grant program as part of the NEH's We the People campaign. Each year, NEH identifies a theme important to the nation's heritage and selects books that embody that theme to build the We the People Bookshelf. The theme for the 2009-2010 Bookshelf is "A More Perfect Union" and will provide public and school libraries a set of classic hardcover books for young readers that includes 16 books for reading levels from kindergarten through 12th grade. Libraries also will receive supplementary materials for programming, including bookplates, bookmarks, and posters.
All public libraries and school libraries, including public, private, parochial, and charter schools, are eligible to apply. The deadline to apply for the We the People Bookshelf grant program is Jan. 29, 2010. A total of 4,000 public and school (K-12) libraries will be selected to receive the "A More Perfect Union" Bookshelf. Awards will be announced in April 2010.
About the We the People Bookshelf
The "A More Perfect Union" Bookshelf grants are part of the NEH's We the People initiative, which aims to encourage and strengthen the teaching, study, and understanding of American history and culture through libraries, schools, colleges, universities, and cultural institutions. Since 2003, NEH and ALA have awarded We the People Bookshelves to 13,000 public and school libraries. The NEH issues a We the People Bookshelf each year on themes related to American ideas and ideals.
State Library Announces 2010 LSTA Grant Opportunities
The Indiana State Library recently announced the 2010 LSTA sub-grants for Indiana libraries and historical organizations. Grant guidelines and more information about 2010 LSTA sub-grant opportunities are now available on the State Library's LSTA homepage.
Technology Grants
The maximum award for Technology Grants has been raised to $10,000 this year and the program has been expanded to provide more grants than in previous years. Libraries seeking updates to meet upcoming Public Library Standards for technology are especially encouraged to apply. Visit the Technology Grants webpage to learn more about this program, including the grant application, which is due January 15th.
Digitization Grant
The theme for the 2010 Digitization Grant Program is "Indiana and the Civil War: The Home Front." While adherence to the theme is not required, projects incorporating this theme are especially encouraged. Applicants are also highly encouraged to submit the brief pre-application proposal form by November 15th, though it is not a commitment or requirement to apply by the January 15th deadline.
Ongoing Grant Opportunities
The State Library offers ongoing grants with rolling deadlines. This includes Innovative Library Technology Grants and Information Access for the Un-served Grants. Learn about and how to apply for this opportunity at the LSTA grant opportunities webpage.
Please direct any questions or comments about the 2010 LSTA sub-grant opportunities to Virginia Vought, LSTA Grant Consultant, at vvought@library.in.gov or (317) 234-6550.